Mapillary creates maps with crowdsourced street views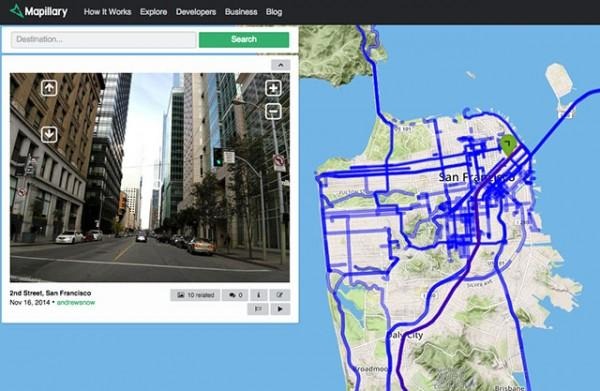 Mapillary is taking crowdsourcing to the streets, or more precisely, street views. Instead of relying on a single authority (cough, Google Street Views) to relay street level photos, Mapillary lets anyone upload photos of their environment. Mapillary uses the idea that locals can create better images of their surrounding environment than an automated car passing through a city. You can browse through hidden alleyways in Spain, or take a visual drive down the Pacific Coast Highway. You can also upload your own photos using your smartphone camera and their handy app.
It's easy to participate in Mapillary. You can take photos using their app while going for a walk, or as a passenger in a car. (Please refrain from taking pictures while driving. Just don't be "that guy.") Then, upload the photos for the world to see. You can also check out connected photos for an alternate view of the neighborhood around you. There is no need to worry about the photos invading anyone's privacy. Mapillary automatically blurs license plates and faces from view.
Mapillary believes, "motivated person can capture the important and interesting details of any environment and neighborhood better than any single authority using cars can." So, take that, Google Street View.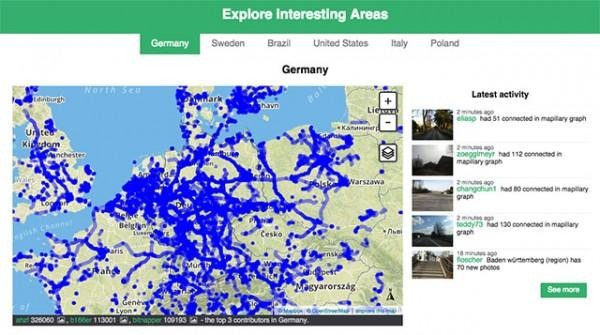 Mapillary has crowdsourced street views all over the globe. Right now, Mapillary's most densely covered areas are in Europe, but their base of photographs is growing all the time. They have over 9 million photos spanning six continents. (There is no word about Antarctica yet.) Even if you don't contribute to the project, it's neat to browse through photographs from around the corner or dreamy destinations and see the world through other people's eyes.
Check out Mapillary on your browser or on your mobile device through their app which is available in iOS, Android, and for Windows Phone.
Check out this video of Mapillary in action.
Source: PetaPixel