Android One HTC U11 Life looks like the Baby Bear of the family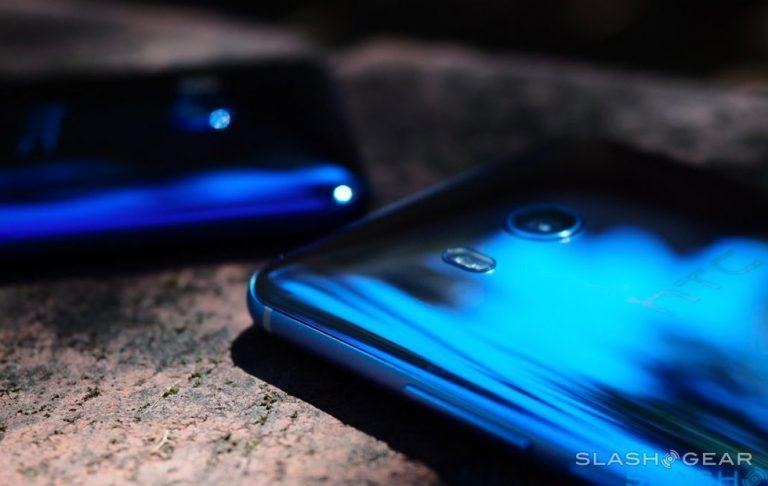 This week the folks at HTC have a big set of leaks on their hands – maybe even the entirety of their Fall Lineup, unless they have a third device that we've not seen yet. The device we're looking at right this moment is the Android One of the two devices. This means it's mid-range, coming with a relatively affordable price (more than likely) with specs that aren't mind-blowing, but certainly aren't bad.
This HTC U11 Life was tipped today to include a 5.2-inch display with 1080p resolution and a Qualcomm Snapdragon 630 processor. Inside the device is a pair of 16-megapixel cameras – the same up front as on the back. One odd element here is the idea that two versions of the smartphone will exist, one with 3GB RAM and 32GB internal storage, the other with 4GB of RAM and 64GB internal storage.
SEE TOO: HTC U11 Plus shaping up to be a stunning champion
One source from Germany, Winfuture.DE, suggests that this HTC U11 Life could be the first Android One device in Germany. This same source suggests that the device has its own microSD card slot to expand storage by many tens of gigabytes. NOTE: Above you'll see the original HTC U11, which as you'll see in our HTC U11 Review is a slightly larger device than we're talking about today.
As the previous HTC U11 – the first HTC U11 – found its way to the record books for its excellence in smartphone camerawork, there's no reason to expect this device wont do the same. Based on what we've seen with similar devices that've been released over the past several weeks, it wouldn't be a surprise to see the camera setup in the HTC U11 Life taking on the big guns.
HTC U11 Life was tipped to include IP67 water and sand resistant – that's dust and water-proof, up to 30 minutes in one meter of water. This device does not appear to have a headphone jack, which is indeed a shame – but such is the modern world. This device is tipped to roll with a 2600mAh battery, which should be sufficient for at least a full day's work on a single charge.
HTC U11 Life will likely be released for around $400 USD in a couple of colors. One in Sapphire Blue, the other in Ice White. We expect release dates and further details to appear at HTC's November 2nd, 2017 event. Stick around for all the details as they arrive!