HTC U11 Plus is shaping up to be a stunning champion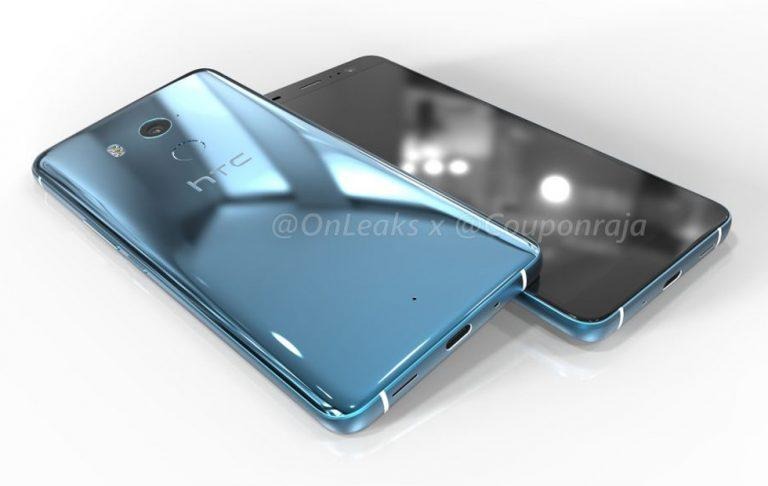 There's little doubt about it, HTC, at least is mobile business, is on a downhill trajectory. While it retains control of its own smartphone business, it has sold off a huge chunk of it to Google. As if trying to prove that it's business as usual back home, HTC has hinted that a new flagship would be coming. That flagship is now believed to be the HTC U11 Plus, codenamed Ocean Master. And if the flood of leaks, which includes OnLeaks usual 3D renders, then the U11 Plus could convince enough people to believe that it is indeed here to stay.
Not everyone cares for HTC's new found love for surfaces that look like liquid metal. Those almost always turn out to be fingerprint magnets, but there's no denying that they do look quite breathtaking, especially at first. If OnLeaks' renders published by CouponRaja is actually anywhere close to the real thing, then the HTC U11 Plus promises to be just as beautiful.
Actually, it might be even prettier than any other U11 model for one reason and one reason alone. The screen will nearly hug its entire face. Yep, HTC is finally jumping on the almost bezel-less train, with a 6-inch 2880x1440 QHD+ panel with an aspect ratio of 18:9. To achieve that, however, it had to push out the home button and fingerprint scanner, which is now located on the back in a much saner center position.
The rest of the HTC U11 Plus's specs are on par with other 2017 flagships, including a Qualcomm Snapdragon 835, 4 GB of RAM, and 64 GB of storage, with a possibility of a 6 GB RAM, 128 GB storage configuration. It still has no 3.5 mm headphone jack, which is no longer surprising given every other U phone. Battery is leaked to be a very generous 4,000 mAh.
HTC U11+ will be featured by ~4000mah battery.
Physical size of the device is comparable to U11 with some minor increase in X-Y-Z dimensions

— LlabTooFeR (@LlabTooFeR) October 18, 2017
HTC seems to still be reluctant to jump on the dual camera train and a Geekbench sighting via Droidholic notes it to only have one 12 megapixel main camera. Then again, Google hasn't made the switch yet either but it's still kicking everyone's behind despite that. Hopefully, HTC's favorable position with Google would yield something similar.