Android Marshmallow update coming to LG G4, G3, not G2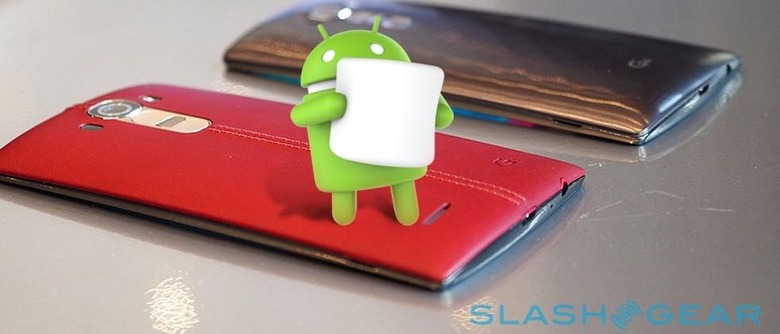 The next big update for Google's mobile devices, Android 6.0 Marshmallow, is currently being prepared for a number of LG devices. Rumor suggests that the LG G4 will be receiving the update in a matter of months, if not weeks, while the next LG flagship MAY launch with Marshmallow onboard. Meanwhile the LG G Pad II 10.1 will launch with Android KitKat and may see an Android 6.0 update before the end of the year. It would appear that the cutoff for LG device updates is with the LG G2.
At this time it would appear that no other LG tablet will be receiving an update to Android 6.0 Marshmallow, but this plan could change. While the LG G Pad X 8.3 did just launch this May and the LG G Pad II 8.0 was launched in Korea just a couple weeks before its larger relative, we've heard no word on Marshmallow for the bunch.
While the LG G4 update is all but assured, there's wavering doubt on an update for the LG G3. While the device is over a year old it's still well within the general 2-year lifespan of a modern high-end smartphone. If LG abandons the device's software updates here, its life will be significantly shortened in the public eye.
For more information on this software, see out guide: Android 6.0 Marshmallow: What's Hot and What's Not.
The following list of devices will likely see an update to Android 6.0 Marshmallow. The Android that'll be coming to these devices is not a "vanilla" version as would be delivered to a Nexus device, but LG's own modified version of Marshmallow.
To our knowledge this is a fully exhaustive list of LG devices set to receive this update FOR NOW – there may be more in the future.
• LG G3 (pending)
• LG G Flex 2
• LG G Flex (pending)
• LG G Pad 10.1
You'll notice the absence of the LG G Pro and any device that's not definitely a top-tier smartphone. This is partially because these devices are the ones people assume will have updates and partially because don't yet have a "full" and "final" list of devices that'll be updated.
We'll be waiting for LG to release a definitive list of LG devices that'll see Android 6.0 Marshmallow updates in the near future. Until then, head down the Marshmallow rabbit hole below!