Android Marshmallow OTA update starts next week says Google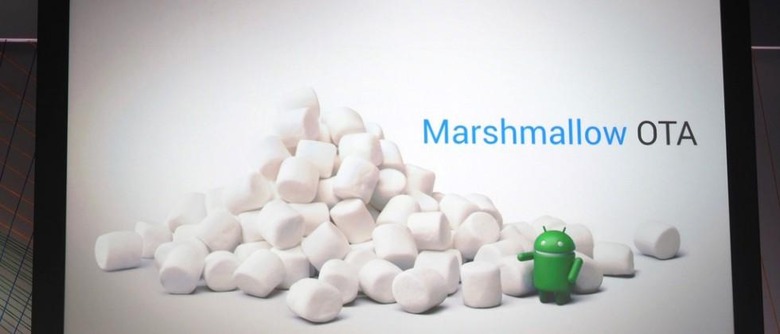 Along with debuting the brand new Nexus 6P and Nexus 5X smartphones today, Google revealed when Android version 6.0, otherwise known as Marshmallow, will be rolling out to the previous generation devices. The new operating system will begin rolling out to Nexus phones and tablets via an over-the-air (OTA) update starting next week, Google confirmed. Unfortunately they didn't narrow down the timeframe any more than that.
In addition to revealing the roll-out period for Android Marshmallow, Google said the devices it will be coming to include the Nexus 5 and 6 smartphones, the Nexus 7 (2013) and 9 tablets, and the Nexus Player set-top box. While theses device will be the first to get the new OS from Google next week, there will surely be more in the near future.
Android Marshmallow won't be introducing an overhauled user interface, but instead build on what was introduced last year with Lollipop. The update will have a number of more subtle, under-the-hood features, including a revamped user permissions system and advanced battery-saving modes.
As for the new Nexus 6P and Nexus 5X, they will of course be shipping with Marshmallow installed when they're released later this fall.