Android Market Hits 400,000 Active App Milestone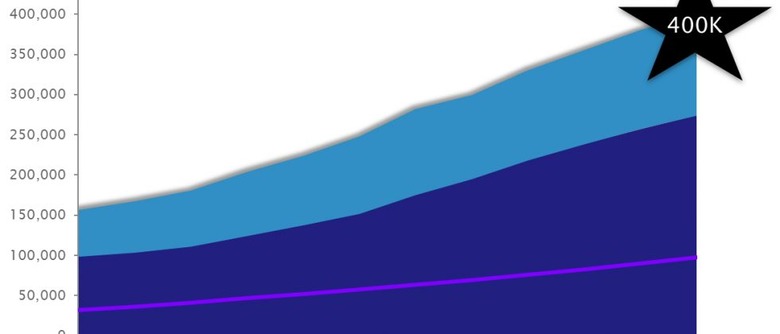 Android has passed the 400,000 active apps milestone in the Android Market, according to code counters Distimo, with almost 100,000 active publishers contributing to that total. Around two-thirds of the 400k titles on offer are free, perhaps relating to Android users' typically lower spend on paid apps compared to their iOS-using cousins.
While it took Google longer to reach 200,000 active apps than Apple – 31 months versus 22 – the Android Market's growth accelerated after that. It took the search giant just four more months to hit 300,000, and a further four to reach 400,000, whereas Apple took eight and seven months for each milestone respectively.
Back in October, Google was said to have had 500,000 app submissions, though only 315,000 actually sat in the Android Market itself. The total number is continuously being pared back as rogue apps, malware and copyright-infringing titles are removed.
Google has made efforts to change the apparent reluctance of users to buy paid apps in recent months, most notably with the Android Market 10 Billion Promo that ran in December. There, numerous titles were offered at just $0.10, in the hope of encouraging Android device owners to register a credit card and get into the habit of shelling out for software. As it stands, setup of an Android device does not require any payment details by default, whereas an iTunes account – needed for an iPhone, iPad or iPod touch – does.