Apple App Store sees 6x revenue versus Android in top apps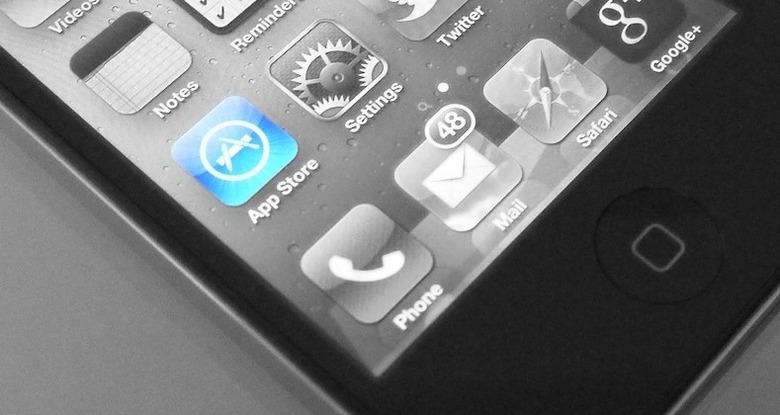 Apple's App Store generates six times the revenue of Google's Android Market for the top 200 grossing titles, app analysis firm Distimo has calculated, while in-app purchases account for 65-percent of revenues for the top grossing 200 Android software. The findings, part of Distimo's January to November 2011 report, also include news that the Windows Phone Marketplace, Microsoft's mobile download store, has overtaken Nokia's Ovi Store and RIM's BlackBerry App World for games, and is now the fourth largest app store in that category.
In fact, the Windows Phone Marketplace grew by 400-percent in 2011, as Microsoft ramped up its developer outreach and pushed the new platform. The Android Market remains the place for free apps, though freemium titles – where in-app purchases are used to make money off of a free download – now account for almost 50-percent of iPhone titles in the App Store.

iPhone app sales remain the biggest source of income from total revenue, including both one-off and in-app purchases, followed by those for the iPad. Distimo looks at iPhone and iPad performance separately, finding that iPhone app sales generate total revenues almost four times the revenue of the Android Market, and iPad app sales generate over twice those of Google's store.
As for the most successful apps, Angry Birds took the top spot in Distimo's findings, followed by Facebook and Skype. Google Maps took fifth spot, impressive since it's only available to download on Android devices, though it does have an advantage what with being pushed on each handset and tablet.