Android KitKat confidential doc shows low-end device targeting to mitigate fragmentation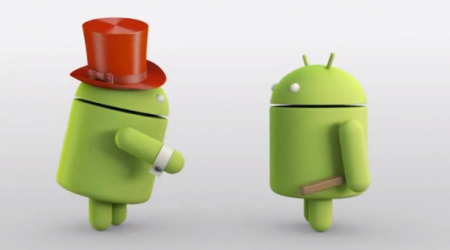 Android KitKat has been a tease for weeks now, and while we've seen leaks and screenshots and such appear in bits and parcels, all pale in comparison to the leak that has surfaced over at JessicaLessin.com this evening. At the site, Amir Efrati details quite a bit about the next iteration of Android, doing so with information said to be from a confidential document that Google sent out to various companies.
While Android is at a rather advanced stage, many handset users among us are still running the antiquated Gingerbread or a version thereabouts, the reason being likely that he or she is using a low-end device. This has been both a complaint and a criticism of Android, and one that Google has apparently decided to go head-on with via KitKat. The next version of Android is intended to run well on lower-end hardware options as well as the top handsets at any given time, doing so by optimizing "memory use in every major component."
Beyond that, this confidential document also details Google's gearing up for the wearables future (a la Google Glass), namely in that KitKat offers support for three new sensors: step counter, geomagnetic rotation vector, and step detector. Both wearable devices that run Android and smartphone apps that are fitness-centric could benefit from such support in future handsets that include the relevant hardware. It is also indicated that such sensors could also help amass data that refines Google's navigation service.
Up next is NFC, which may or may not see a boost in growth following the release of KitKat. Regardless, Google is aiming to create various services for the emulation of physical cards, enabling the ability to get into secured structures, make payments, and more from devices (with the prospect of this being achieved from a wearable device making it more interesting altogether).
This feature is interesting because of the emulation aspect, which removes the biggest barriers to developers when it comes to making NFC-related apps. Presently, developers need permission from wireless carriers due to their control over the secure element within the phone. With Google's services, says the document, this emulation can take place without having to store the handset owner's information on the secure element, removing the need for permission and opening the door wide for developers to get creative. Unfortunately, the pertinent missing detail is where this information will be stored if not on the secure element.
Android KitKat also brings to the table a push towards remote control app development, letting developers make controls for things like televisions and tuners that work alongside infrared signals. While this has already been done by others and is certainly already possible, the benefit here is that Google has removed the burdensome need for developers to write different apps for each hardware marker, instead applying a standard for all related apps to communicate with an Android device to "activate the [infrared] blasters."
And rounding it all out is a mention of Bluetooth and Google's desire for Android apps to have a world of device-communication possibilities. Among these devices are things you'd expect, such as joysticks for gaming and keyboards. KitKat brings to the table Bluetooth HID over GATT and Bluetooth Message Access Profile, both of which will enable — under the next Android iteration — the ability to communicate with more devices than currently possible.
The folks with the confidential paper tease that they have "oodles" of more details that they haven't yet detailed, and we'll be sure to keep you updated as more information is published.
SOURCE: Jessica Lessin