Android KitKat features include "always listening" expansion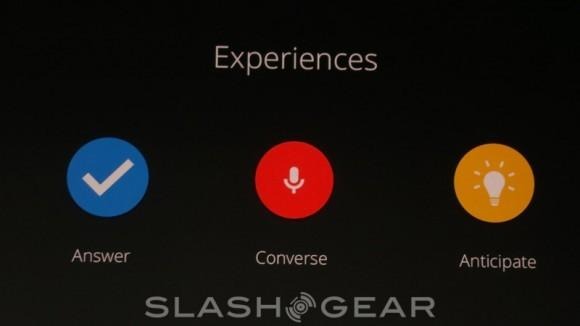 If you saw the "always listening" feature on the Moto X this summer and wondered if it would be coming to all Android devices soon, you may be in luck: a leaked build of the next version of Android, 4.4 KitKat, has a clue. This version of the software will likely be released within the next couple of weeks – or as soon as the 15th of this month – and inside is found a reference to homepage-based "ok Google Now" abilities.
Where before today this spoken-aloud command ability was limited to the speaker button on the Google Search widget and/or inside Google Search itself, this push expands the ability to your homescreen. This is the next big step between what we had before Android 4.4 KitKat and what the Moto X works with.
Motorola pushed this ability to anywhere – even while the Moto X's display is off – using a unique bit of processor architecture called the Motorola X8 compute system. Inside this, you've got a unique CPU core dedicated specifically to low-power listening. With this core, listening for that activation command does not eat the device's battery up at an extreme rate.
According to Android Police's vision of this future for Android, voice activation of Google Now would exist as an APK that would show up to the user as a widget for Android devices. This APK would work with devices running Android 4.4 KitKat and higher.
According to a leak from this past week, an Italian build of the Nexus 5 running Android 4.4 KitKat worked with "OK Google" or "OK Google Now" from the homescreen. This was not shown in the photos provided by the leakster, but it's possible they simply had a very short amount of time to take photos and snapped whatever they happened to snap.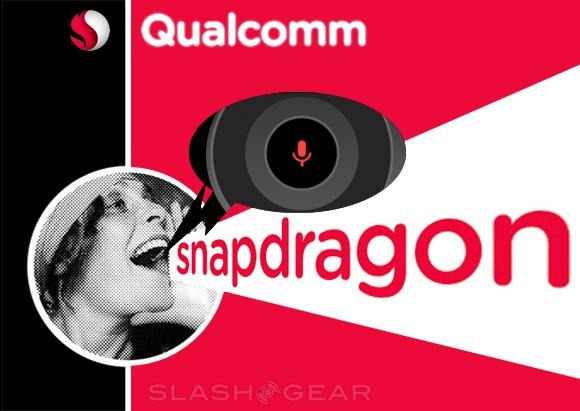 This has big implications for the likes of the processor inside the Nexus 5. Earlier this year, Qualcomm revealed Qualcomm Snapdragon Voice Activation as integrated with their Qualcomm Snapdragon 800 chipset. This chipset is almost certainly being shipped in the next Google smartphone, the LG-made Nexus 5.
An LG/Qualcomm "always on voice commands" team-up was also tipped in June of this year – though this could just be a misunderstanding of what was delivered with the non-Qualcomm voice activation system in the LG G2, attached to LG Voice Mate.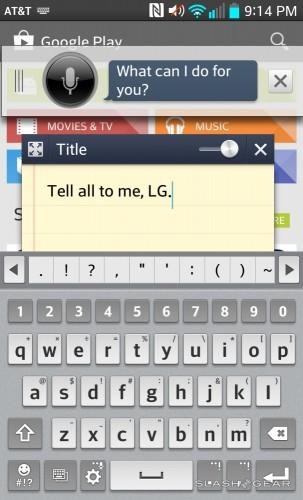 If Google uses this chipset's abilities in this way, it'll be a bit of a shock to the rest of the Android ecosystem – not every device has the processor dedication to this sort of ability. If such an ability were activated in this way, it'd be likely that Google would promote it as unique to the Nexus 5 – or – as a special ability that manufacturers would have to work with Google to optimize for each individual device.
We shall see! Expect Android 4.4 imminently – and have a peek at SlashGear's Android KitKat tag portal for all the information you could possibly need throughout the future!