Android apps on Chrome OS how-to and release schedule revealed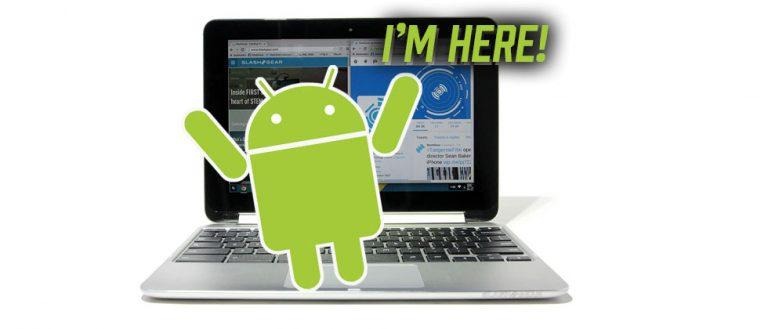 This morning at Google I/O 2016 the company showed Chrome OS's newest ability – running Android apps via Google Play. In this, Google expands the reach of Android apps to a whole new cross-section of laptop users and Chrome OS-lovers, making way for new Android apps for personal, work, and/or educational use. Google has outlined the ways and means for developers to start testing apps now. You'll need one of several types of Chromebooks to make this work – at first.
Google has begun lying out the requirements – and benefits – of creating an Android app for Chrome or optimizing an already-made Android app for use on a Chromebook. The following bits have been made clear this morning by Chrome OS specialists at Google:
• Android Apps can be shown in 3 different window sizes to allow the best experience
• Users can multi-task with multiple Android apps in moveable windows along with a full desktop browser, all within the familiar Chrome OS interface.
• Keyboard, mouse, and touch input will seamlessly work together
• Users will get Android notifications on their Chromebooks
• Android apps benefit from the Wifi or Bluetooth connectivity setup by the user or the administrator
• File sharing is seamless between Chrome and Android apps through the Files app
• Performance of demanding apps such as games or design apps is excellent
Multi-window mode will be supported. As such, developers have been shown the following examples:
• Portrait: Similar to Nexus 5
• Landscape: Similar to Nexus 9
• Maximized: Similar to Nexus 9 aspect ratio but uses all available screen pixels
• Maximized touch view: For convertible Chromebooks, allows you to use the full screen of the device but with no window decorations
Android apps on Chromebooks will initially ship with Marshmallow APIs, according to Google. Developers will need to migrate to N sooner than later. See the full "Optimize Android Apps for Chromebooks" instructions at Chromium.org if you're a developer right this minute.
According to Google's Reto Meier, this Android apps on Chromebooks feature will be made available to devlopers in early June as part of the M53 developer build. At that time, the following Chromebooks will be able to be used:
"For the actual launch and thereafter," said Meier, "we will keep adding support for [additional devices]."