Google has revamped the Chromebook Pixel, its flagship Chrome OS notebook, though while the new 2015 Pixel is more affordable than its painfully expensive predecessor, it's still not cheap. The new Pixel runs Chrome OS on a 12.85-inch, 2560 x 1700 touchscreen, with either Core i5 or i7 processors inside, though unlike the first-gen version there's no integrated LTE option. Meanwhile, just as with Apple's new MacBook, the new Chromebook Pixel uses USB-C.
However, while the waifish MacBook only manages to accommodate a single USB-C port, the new Pixel has room for two of them. There are also two regular USB 3.0 ports, an SD card slot, and a headphone/microphone combo jack.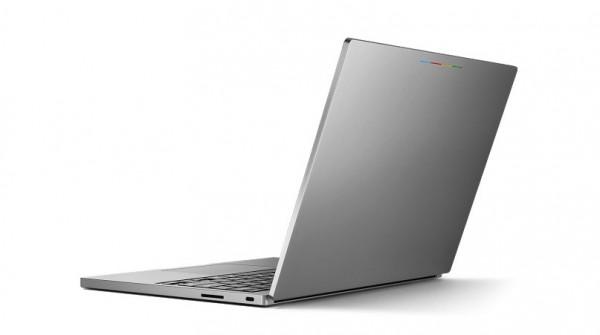 Accompanying the Core i5 and Core i7 processors – running at 2.2GHz or 2.4GHz respectively – there's 8GFB or 16GB of memory and either 32GB or 64GB of storage.
Connectivity includes 802.11ac (with backward-compatibility for a/b/g/n) and Bluetooth 4.0. However, whereas the original Pixel had 4G baked-in to keep users connected on the move, that appears to have been dropped this time around.
That could be a reaction to Chrome OS' increasing offline abilities, which were rudimentary back when the first model was released.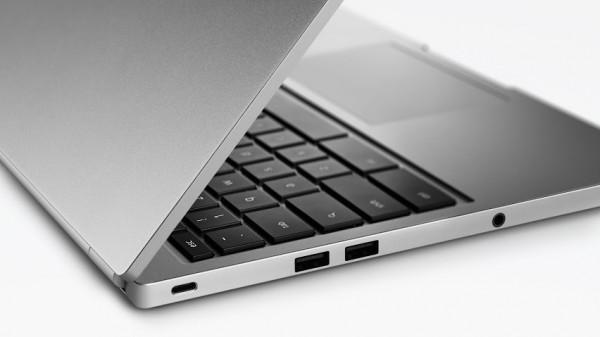 Altogether, the 2015 Pixel tips the scales at 3.3 pounds and measures in at 11.7 x 8.8 x 0.6 inches. It's still a fairly blocky affair, though that allows Google to accommodate sufficient battery for up to twelve hours, or so the claim goes.
Meanwhile a fifteen minute charge via USB-C is apparently good for two hours of use, so Google says.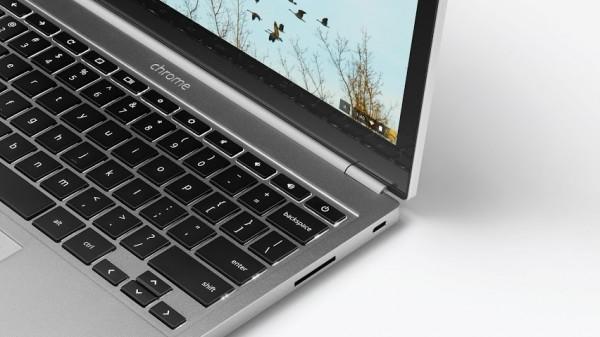 As before, it's a more premium take on an OS that has proliferated at the affordable end of the computing spectrum. Google throws high-end features like a backlit keyboard and glass trackpad at the notebook, and there's 4K video support over DisplayPort or – with a USB-C to HDMI dongle – HDMI, thanks to the Intel HD Graphics 5500.
The entry-level Chromebook Pixel 2015 comes in at $999 for the Core i5 with 8GB of memory and 32GB of SSD storage. Step up to $1,299, and you get the Core i7 version with 16GB of memory and a 64GB SSD. Both are set to ship in 1-2 business days.
SOURCE Google