Android 9 Pie's Digital Wellbeing beta is open to Pixel now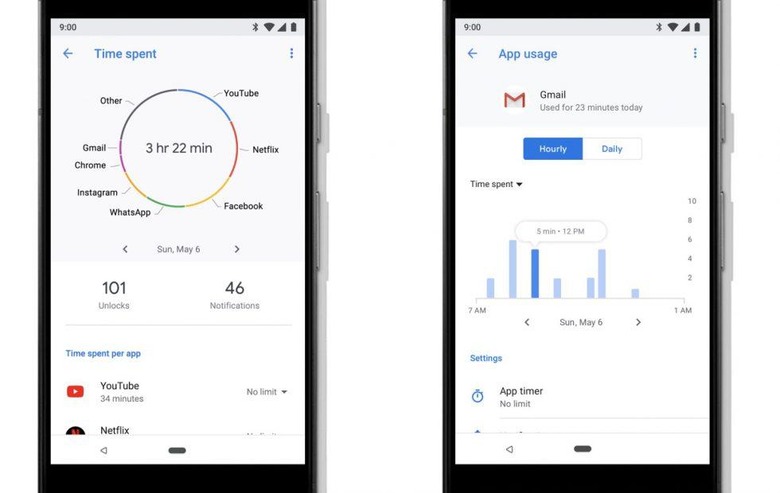 Android 9 Pie isn't the only launch from Google today: it's also opening up its beta preview of Digital Wellbeing for Pixel users. Intended to help identify how you use your smartphone, and potentially flag up any addiction issues that might affect the device overall or specific apps, it's part of an industry-wide push to make gadget use more healthy.
Centerpiece of Digital Wellbeing is the dashboard. That shows how much time you spend on your phone every day, and how often you check it – glancing at notifications, for instance. It also breaks down individual app use.
From there, you can set yourself the limits that your self-control may not typically lack. For instance, you can establish an app timer that, on a per-app basis, grants a certain amount of access to that particular piece of software. When you hit the limit, the app icon is greyed out for the rest of the day.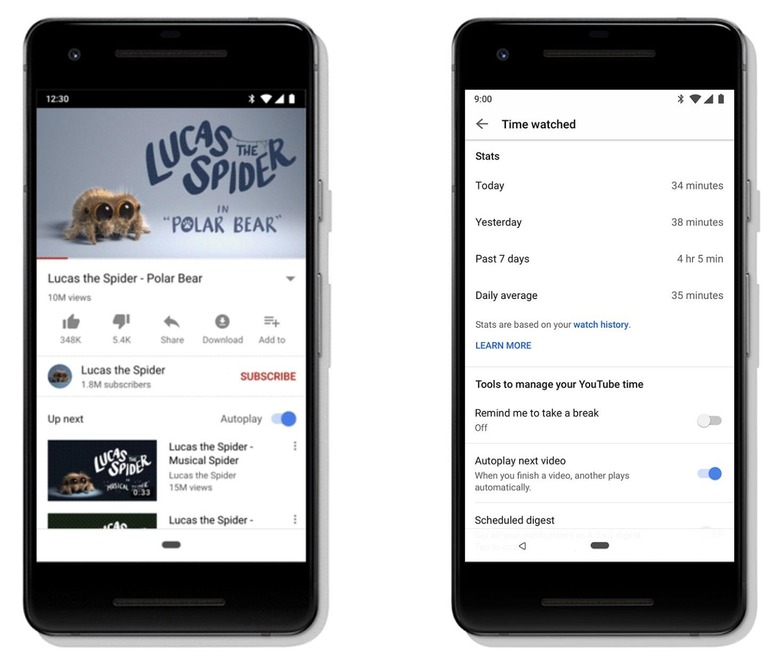 Wind Down, meanwhile, is a pathway to bedtime. Part of that, Grayscale, shifts the phone's screen into gray to prompt you to disconnect, while Do Not Disturb shuts off all notifications.
Right now, though, only a small percentage of Android users will actually be able to try Digital Wellbeing. You'll need a Pixel phone, for a start, and it'll have to be running Android 9 Pie, which was released today.
From there, you head over to the Digital Wellbeing Beta Preview enrollment page, and sign up. You'll need to use the same email address that you've already registered for Google Play. It'll then take up to 24 hours to receive a beta tester email from Google.
Once you get that email, and hit the link in it, you'll see a Digital Wellbeing entry in the Settings page. Again, it may take up to 24 hours before that shows up, so make the most of your unmonitored time and feed your phone addiction.
There are a couple of provisos you need to be aware of. First off, there's how Google tracks screen time and notification. The former is basically how long an app has prominence on-screen: if it's in the background, playing music maybe or giving driving directions – then it won't count against your total screen time. Similarly, apps in split-screen won't be counted either, and nor will using them that way count toward app timers.
Notification counts, meanwhile, will show which apps are pestering you most for your attention. Summary notifications, though, won't be counted. Finally, apps managed by a company or enterprise won't be supported by app timers.