Android Digital Wellbeing is Google's new biggest deal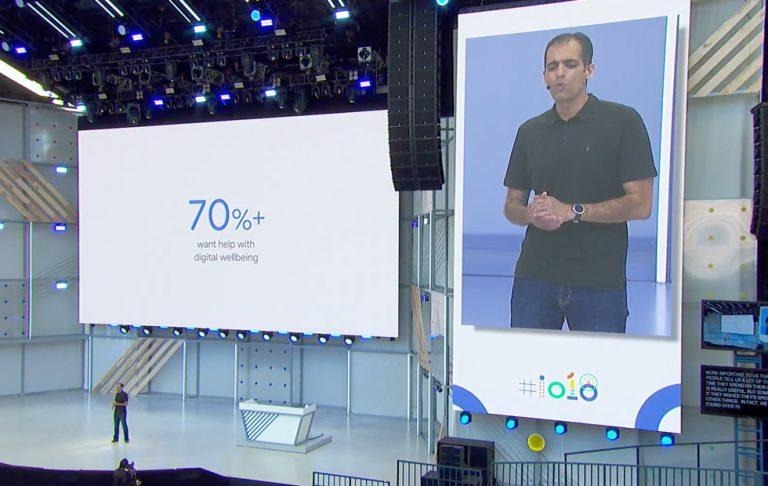 Today Digital Wellbeing for Android was introduced by Google VP of Product Management Sameer Samat at Google IO 2018. That's a set of controls and features which allow the user to assist themselves in regulating their use of their smart device – starting with the smartphone. Samat described Digital Wellbeing as the in-phone equivalent of locking one's phone in a hotel safe during a vacation – or at least that's what he started speaking about to get the crowd in the mood.
"Helping people with their digital wellbeing is more important to us than ever," said Samat. Controls for the future of users' digital wellbeing are included with the Android P Dashboard. There, users are able to view and work with a wide variety of data points – data that's useful to the phone owner – data that'll allow a user to control how much and for what they use their phone.
This data can be accessed by the user and will be available to developers too – where allowed. With this system, users will be able to set time limits for apps and for general phone usage. Based on how long a person uses any one app – or the phone in general – they'll be able to intelligently limit themselves through the future.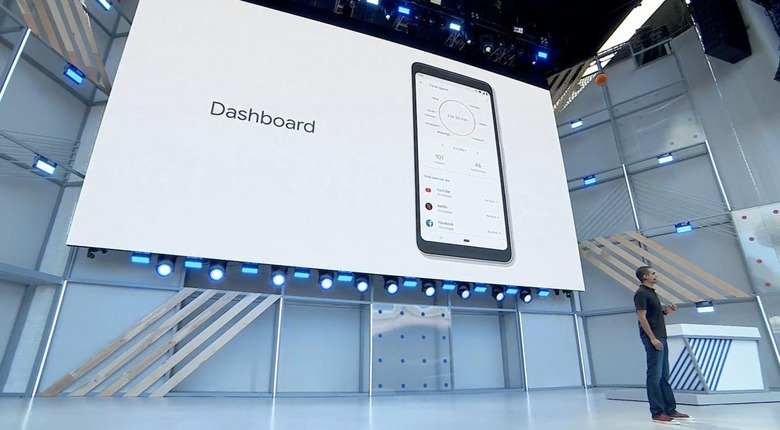 One way in which this system limits use of a smart device is with Wind Down. When a user sets a bedtime, for example, their smartphone will Wind Down at that time. Winding Down means a smartphone goes grayscale. All the color drains from the Android's screen, and it's left in a cold, barren, colorless wasteland.
This system will include a new kind of Do Not Disturb mode, too. Instead of just silencing calls and/or texts, but notifications too – all manner of notifications. This mode can be activated by flipping a phone over – it's now called "Shush."
All of these features will be coming to Android P – and will be present in the Public Beta for Android P released later today. Stick around for more information on that release for 7 devices right from the start. UPDATE: Download the Android P Public Beta over at Google Android Beta right this minute!