Android 9 Pie and Bixby 2.0 for Galaxy S9, S8 and Note 8 release dated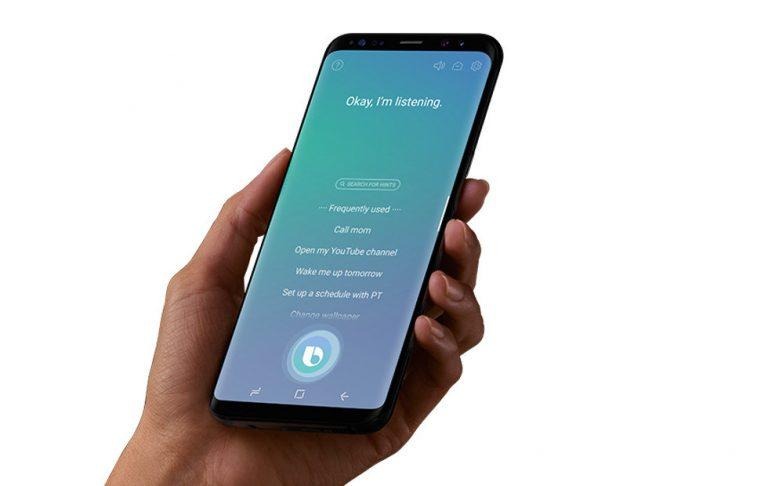 Samsung is preparing to roll out the latest iteration of Android and its Bixby AI to more devices, with the contentious smart assistant being added to handsets like the Galaxy S9. The company launched the upgraded Bixby as a headline feature of the Galaxy Note 9 earlier this year, and is likely to be just as vital a component in the Galaxy S10 smartphone expected to launch early in 2019.
Bixby has come a long way since its debut in the Samsung Galaxy S8 and Galaxy S8+ back in 2017. The voice assistant was designed to deliver hands-free access not only to apps but to features within apps on Samsung's Android devices. However, the S Voice replacement saw significant delays beyond Samsung's initial launch intentions, as the company grappled with multi-language support among other things.
Since then, Bixby has seen numerous updates and improvements, culminating in Bixby 2.0. Released on the Galaxy Note 9, which went on sale back in August, it not only improved the AI's voice recognition capabilities, but also better integrated Bixby with third-party applications and devices. Earlier this month, Samsung rolled out new language support for Bixby 2.0, for example.
However until now those advanced features have only been made available to Note 9 owners. Today, though, Samsung confirmed its rollout plans of Bixby 2.0 for users of earlier phones, which until now have been stuck with the previous iteration of the assistant.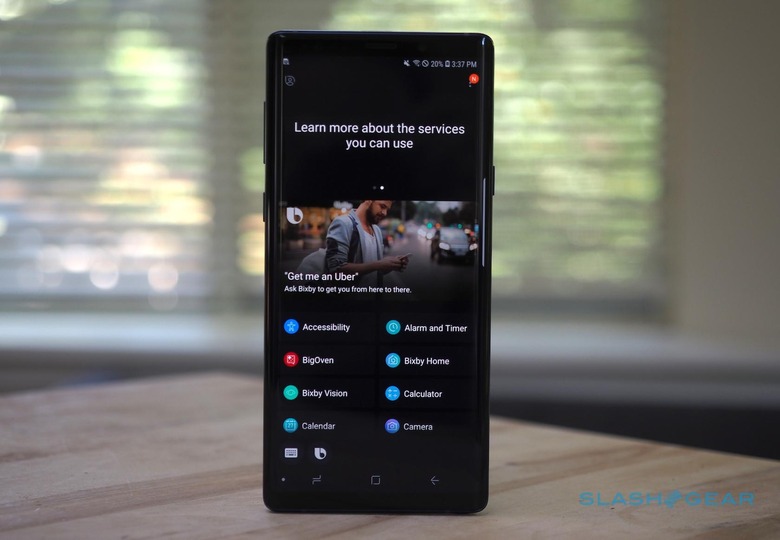 That will include devices like the Galaxy S8, the Galaxy S9, and Galaxy Note 8, according to a report in The Korea Times. The new software will be part of Samsung's Android 9.0 Pie update. That, the report claims, will be released globally from the end of December. Users in South Korea should expect it from the start of January, it's suggested.
Bixby 2.0 for the Galaxy S9, Galaxy S8, and Galaxy Note 8 will include all the new languages that Samsung recently pushed out support for on the Note 9. That includes British English, German, French, Spanish, and Italian. Meanwhile, it will also pave the way for more expansive functionality.
Samsung is relying on third-party developers for that. The company announced the new Bixby Marketplace at its annual developer conference earlier in the year, promising to give app- and feature-makers access to an easy toolkit to introduce new functionality to the AI. Dubbed the Bixby Developer Studio, it will feature an innovative "AI coding" system that builds on "capsule" knowledge packs automatically generated depending on the developer's requirements.
Samsung's goal is clear: make the hurdles for developing specifically for its ecosystem as low as possible. For consumers, the outcome should be more tasks that can be completed within a Bixby conversation, up to and including things like booking flights and hotels, ordering products, and more. Meanwhile the company will also be including Bixby in a broader range of devices, including Smart TVs and home appliances.