Analogue celebrates 30 years of Zelda with 24k gold NES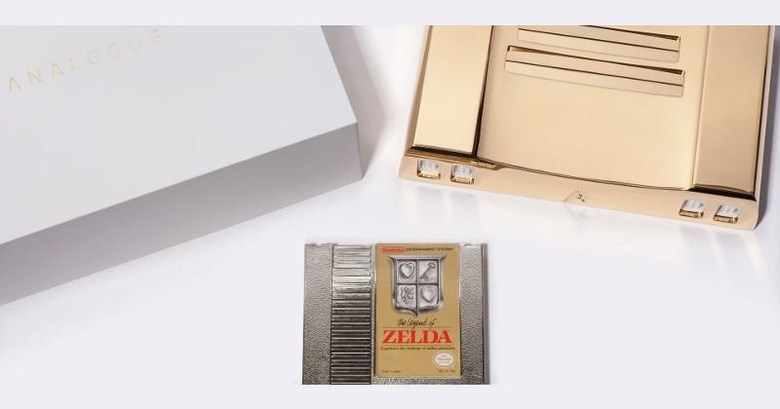 This year marks Zelda (and Link's) 30th birthday. You might have already celebrated with Google's Maps tribute or the not so official 3D rendition of the game right in your web browser. But if you're still aching for more and have money to burn, why not try Analogue's suggestion. The popular "re-maker" of NES/Famicom consoles is offering a very special limited edition of its "Analogue Nt" console, all plated in 24k carat gold. Of course, the console also comes with an copy of the original copy of the first Legend of Zelda game, in gold painting, not plating.
Analogue shot to fame in 2014 when it dared to remake the NES and actually sell the console, not called NES, of course. The Analogue Nt is identical to the original NES/Famicom console in almost all aspects save the design. It's similarities even go as deep as the very same Ricoh CPU and PPU (Picture Processing Unit) used in the original. That means that any old NES cartridge or accessory will work with the console.
Given potential copyright or patent issues, it's amazing that the company remains in operation this long. So perhaps there is more than one reason to celebrate this year aside from Zelda's 30th anniversary. In any case, Analogue is commemorating the occasion with 10 very limited and very expensive edition Nt consoles.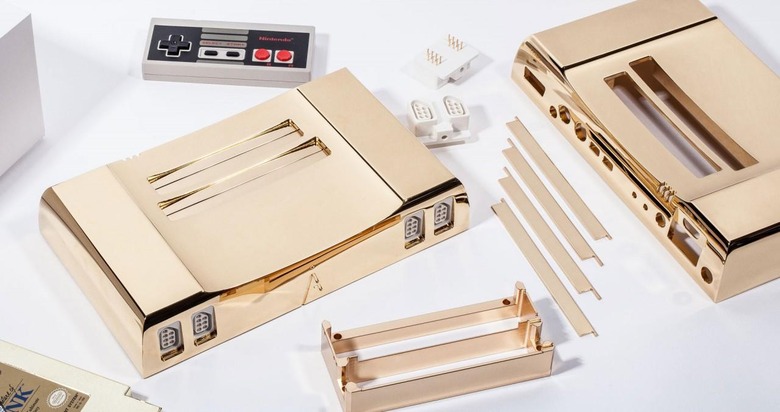 Analogue boasts that each piece of the Nt's aluminum enclosure is plated in pure 24k gold. Plus, each unit is hand polished and plated in Seattle. Probably not that hard to accomplish considering there are only ten of these., Flip the console over, however, and you won't be greeted by gold but by a transparent baseplate that exposes the console's innards in all its soldered glory.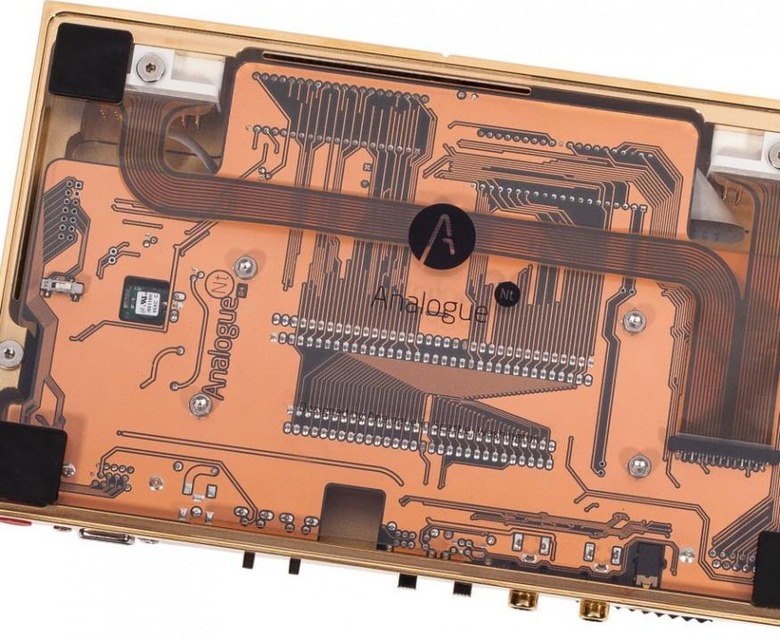 As repeatedly mentioned, there will only be 10 units of this limited edition Nt available. Don't be too worried that you'll run out of one, as each costs no less than $4,999. That is, if you were actually interested in one and could afford it.
SOURCE: Analogue