Analogue NT, your new NES unit, is available for pre-order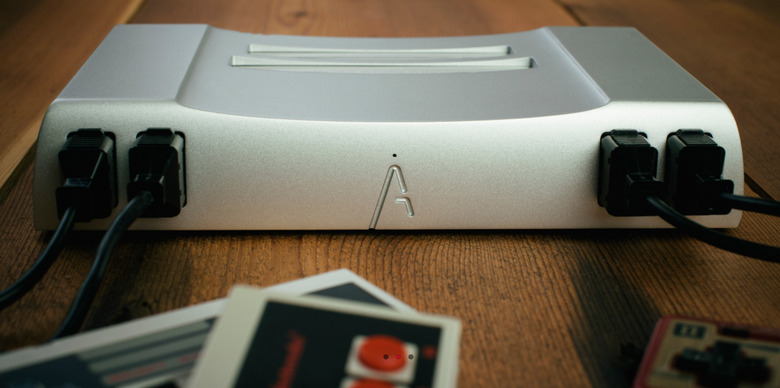 The company that dared to re-imagine the original NES now have their product available for pre-order. Analogue, who rebuilt the NES with a stunning aluminum case, is now ready to bring it to the world. If you've got a bunch of old NES carts sitting around collecting dust, it may be time to reinvigorate your 8-bit joy.
That joy comes at a price, though. The Anologue NT checks in at a hefty $499 for the base aluminum color model. If you want them to anodize the shell to black, pink, blue, or red — it's a $49 premium. An HDMI adapter can also be had for $49, as can a brand new OEM NES controller.
As fresh and sexy as the outside is, the inside is a gritty and gnashed as the original NES. Analogue uses the original Ricoh hardware to specification, so you're not going to have any of the issues you might find with an aftermarket wannabe. No compromises, no crossing your fingers that the unit you purchased used will work. It's you, your new NES, and blowing cartridges out so they'll work right (sorry, there's no answer for that one yet).
The unit accepts both NES and Famicon cartirdges, and Analogue even has a refurbished Famicon controller for you if need be. While it may be an investment, it's easily one of the more endearing ones we think a gamer can make. The Analogue works with all NES products, naturally, so if you have a Power Glove or track-and-field running mat, now's the time to break it out. The Analugue NT ships this summer.
Source: Analogue