An ARM MacBook could revolutionize the industry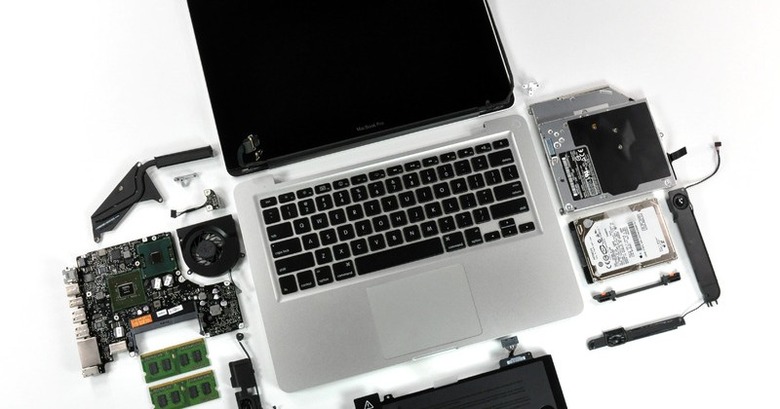 It's a strange week to be talking about Apple dumping Intel. Only a few days ago, the company was proudly unveiling its new iMac line-up, relying on Core i5 and Core i7 processors – along with AMD GPUs – to make them the fastest all-in-ones Apple has offered to-date. Yet at the same time as Intel's latest quad-core chips are finding their way into what Apple's Phil Schiller describes as "the world's best desktop," there's also talk that the company's close relationship with Intel is about to get served with divorce papers. ARM is coming, and the computing industry will never be the same again.
It's not the first time I've talked about potentially revolutionary Apple changes. Back in November, rumors around the MacBook Pro refresh earlier this year suggested some of the hardware and design decisions Apple might be making: bypassing USB 3.0 for Thunderbolt (then known by its Intel Light Peak codename), dropping optical drives, and switching wholesale to SSD for storage. Obviously not all of those panned out: the early 2011 MacBook Pro line got its Thunderbolt connection, but SuperDrive lived on and so did traditional hard-drives.
Now the rumor machine has reignited, spitting out something with even more game-changing possibilities than mere drives and ports. Sources claim Apple is looking to switch from Intel's x86 processors to ARM-based chips, potentially as early as in mid-2013, as big a platform evolution as the transition from PowerPC in early 2006. The company plans, it's suggested, to use 64-bit ARM processors like NVIDIA's Project Denver – first in notebooks but then likely across the desktop range as well.
It's a shift that could have far-reaching implications, not just for Intel's bottom line. ARM processors, as we've seen in smartphones and tablets, are capable of all the multimedia and gaming performance users expect – like 1080p Full HD, supporting multiple displays, accelerated encoding/decoding of graphics and real-time processing – while simultaneously demanding far less power than their x86 counterparts. The iPad's lengthy battery life is partly down to the fact that its slender chassis is fair stuffed with Li-Poly cells, but also that its Apple A5 processor handles everything iOS throws at it in an efficient manner.
Now, the demands of iOS – and what we ask of a tablet or phone – are obviously different to what we expect from our notebooks and desktops, but there's still plenty of overlap. Browsing, video editing and playback, messaging and email, a little gaming: they're all common tasks, and well within the capabilities of ARM chips. Much of it will come down to OS X, and how Apple's engineers re-compile it for the change in processor architecture, as well as how it handles existing OS X apps running on the new platform.
We've seen a similar – though far smaller scale – transition from Apple before, with the Apple TV. The first-gen model used a Pentium M processor, thrown out for the second-gen version in favor of the same Apple A4 chip as in the iPhone 4 and original iPad. Transparent to the user, plenty of work going on behind the scenes. Apple would likely look to taking easy steps forward with a MacBook ARM transition too, perhaps starting with machines that have less demanding use-cases (or are treated by many as secondary computers) like the MacBook Air. That has already borrowed heavily from the lessons Apple learnt in making the iPad and other mobile devices, with its instant-on technology and all-SSD storage.
So, what might these new MacBooks look like? Optical drives certainly look to be on notice: Apple has made its disdain for Blu-ray clear, and the latest murmurs suggest the company is looking to shift even significant software releases, like OS X Lion due this summer, to digital delivery via its Mac App Store. SSDs across the board were perhaps too expensive for 2011, but by 2013 that may be a different story; Apple will also be able to offset any capacity shortcomings using its imminent cloud-storage services. Don't underestimate what the company has been learning from WWAN options on the iPhone and iPad, either. By mid-2013, 4G networks like LTE and WiMAX will be far more prevalent, potentially giving Apple's portables a high-speed hookup to the cloud.
There's also a change in aesthetic tipped, with Apple's next MacBook Pro refresh expected to bring a significant reworking of the notebook's physical design. Some have suggested that might see a shift from all-aluminum to carbon fiber, but whatever the material we're guessing it will be lighter and more portable. Throw in ARM chips and you're looking at a potentially long-lasting, easily carried notebook with the possibility of cross-platform OS X/iOS apps and lashings of connectivity.
Apple was criticized by some during the PowerPC transition for abandoning what made the company's computers unique: after all, anybody can buy an Intel processor and put it in a notebook or desktop. Shifting to ARM would certainly address that, with Apple already owning a fabless semiconductor company, 2008 acquisition P.A. Semi, to design custom chips that would once again make their mainstream range distinct. Dumping Intel wouldn't be easy, in either hardware or software terms, but it could be the decision that seals the deal on Apple's ascendance.