NVIDIA's "Project Denver" to Build Custom CPU Cores for Personal Computers & Supercomputers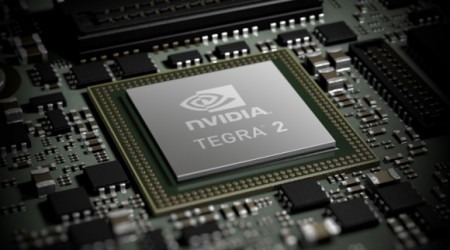 NVIDIA has officially announced their "Project Denver" endeavor, which is designed specifically for building custom CPUs around the ARM architecture. The company plans on expanding on the ARM-based performance, and manufacturing their own CPUs that will go into personal computers, servers, to workstations and supercomputers. It's been known internally as "Project Denver," and now it's public, falling in suit with the other CES 2011 announcements that NVIDIA has made public.
The Project is a result of NVIDIA's partnership that sees the company acquiring rights to work with ARM's future processor technology. NVIDIA has also licensed ARM's Cortex A-15 processor, in which NVIDIA will be able to take advantage of future-generation Tegra mobile processors. Check out the full press release below for more information.
Press Release
NVIDIA Announces "Project Denver" to Build Custom CPU Cores Based on ARM Architecture, Targeting Personal Computers to Supercomputers

NVIDIA Licenses ARM Architecture to Build Next-Generation Processors That Add a CPU to the GPU

LAS VEGAS, NV — (Marketwire) — 01/05/2011 — CES 2011 — NVIDIA announced today that it plans to build high-performance ARM® based CPU cores, designed to support future products ranging from personal computers and servers to workstations and supercomputers.

Known under the internal codename "Project Denver," this initiative features an NVIDIA® CPU running the ARM instruction set, which will be fully integrated on the same chip as the NVIDIA GPU.

This new processor stems from a strategic partnership, also announced today, in which NVIDIA has obtained rights to develop its own high performance CPU cores based on ARM's future processor architecture. In addition, NVIDIA licensed ARM's current Cortex™-A15 processor for its future-generation Tegra® mobile processors.

"ARM is the fastest-growing CPU architecture in history," said Jen-Hsun Huang, president and chief executive officer of NVIDIA. "This marks the beginning of the Internet Everywhere era, where every device provides instant access to the Internet, using advanced CPU cores and rich operating systems.

"ARM's pervasiveness and open business model make it the perfect architecture for this new era. With Project Denver, we are designing a high-performing ARM CPU core in combination with our massively parallel GPU cores to create a new class of processor," he said.

Warren East, ARM chief executive officer said, "NVIDIA is a key partner for ARM and this announcement shows the potential that partnership enables. With this architecture license, NVIDIA will be at the forefront of next generation SoC design, enabling the Internet Everywhere era to become a reality."

About NVIDIA

NVIDIA (NASDAQ: NVDA) awakened the world to the power of computer graphics when it invented the GPU in 1999. Since then, it has consistently set new standards in visual computing with breathtaking, interactive graphics available on devices ranging from tablets and portable media players to notebooks and workstations. NVIDIA's expertise in programmable GPUs has led to breakthroughs in parallel processing which make supercomputing inexpensive and widely accessible. The Company holds more than 1,600 patents worldwide, including ones covering designs and insights that are essential to modern computing. For more information, see www.nvidia.com.

Certain statements in this press release including, but not limited to statements as to: NVIDIA's plans, efforts and initiatives; the Internet Everywhere era; the effect and impact of the partnership between NVIDIA and ARM; the impact that the ARM architecture license to NVIDIA will have on NVIDIA and the Internet Everywhere era; and the effects of the company's patents on modern computing are forward-looking statements that are subject to risks and uncertainties that could cause results to be materially different than expectations. Important factors that could cause actual results to differ materially include: a change in NVIDIA's plans, efforts and initiatives; any termination of the license agreement between ARM and NVIDIA; global economic conditions; our reliance on third parties to manufacture, assemble, package and test our products; the impact of technological development and competition; development of faster or more efficient technology; design, manufacturing or software defects; changes in consumer preferences or demands; changes in industry standards and interfaces; unexpected loss of performance of our products or technologies when integrated into systems; as well as other factors detailed from time to time in the reports NVIDIA files with the Securities and Exchange Commission, or SEC, including its Form 10-Q for the fiscal period ended October 31, 2010. Copies of reports filed with the SEC are posted on the company's website and are available from NVIDIA without charge. These forward-looking statements are not guarantees of future performance and speak only as of the date hereof, and, except as required by law, NVIDIA disclaims any obligation to update these forward-looking statements to reflect future events or circumstances.

© 2011 NVIDIA Corporation. All rights reserved. NVIDIA, the NVIDIA logo, and Tegra are trademarks and/or registered trademarks of NVIDIA Corporation in the U.S. and/or other countries. Other company and product names may be trademarks of the respective companies with which they are associated. Features, pricing, availability, and specifications are subject to change without notice.

ARM, AMBA and ARM Powered are registered trademarks of ARM Limited. Cortex, MPCore and Mali are trademarks of ARM Limited. All other brands or product names are the property of their respective holders. "ARM" is used to represent ARM Holdings plc; its operating company ARM Limited; and the regional subsidiaries ARM Inc.; ARM KK; ARM Korea Limited.; ARM Taiwan Limited; ARM France SAS; ARM Consulting (Shanghai) Co. Ltd.; ARM Germany GmbH; ARM Embedded Technologies Pvt. Ltd.; ARM Norway, AS and ARM Sweden AB.