Amid distraction fears, Android Auto gets "Ok Google" voice trigger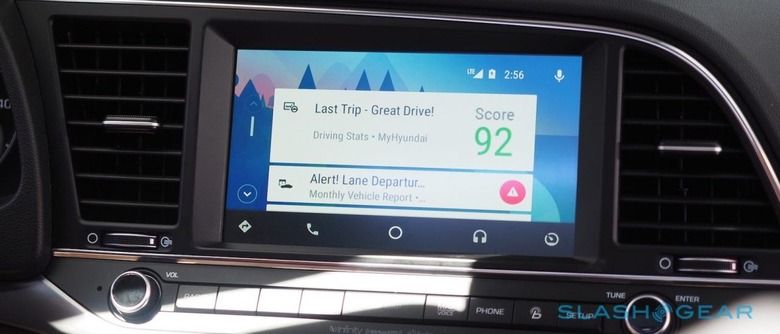 Google has enabled "Ok Google" voice triggers to Android Auto, allowing users of the in-car interface to issue commands or dictate messages without having to press a button first. Designed to increase in-car safety while still offering access to smartphone features users have progressively become dependent on, Android Auto relies on a customized interface designed for easier use while on the move. Until now, though, it had required users either press an on-screen button or a button on the steering wheel to actually get the system's attention.
The change was previewed all the way back at Google IO in March this year. Then, the company billed hot-word triggering as another way to maintain attention on the road ahead. In the intervening period, Android Auto has gained a standalone, smartphone-only mode: that's made the voice keyword even more important, since when used in that mode there's no integration with the car's own controls.
The fresh functionality was first caught by Reddit user neo5468, who spotted a new setting in Google's apps. Toggled on, the microphones listen out for the "Ok Google" phrase. If you don't spot it now, don't worry too much, however, as it seems Google is slowly rolling the feature out.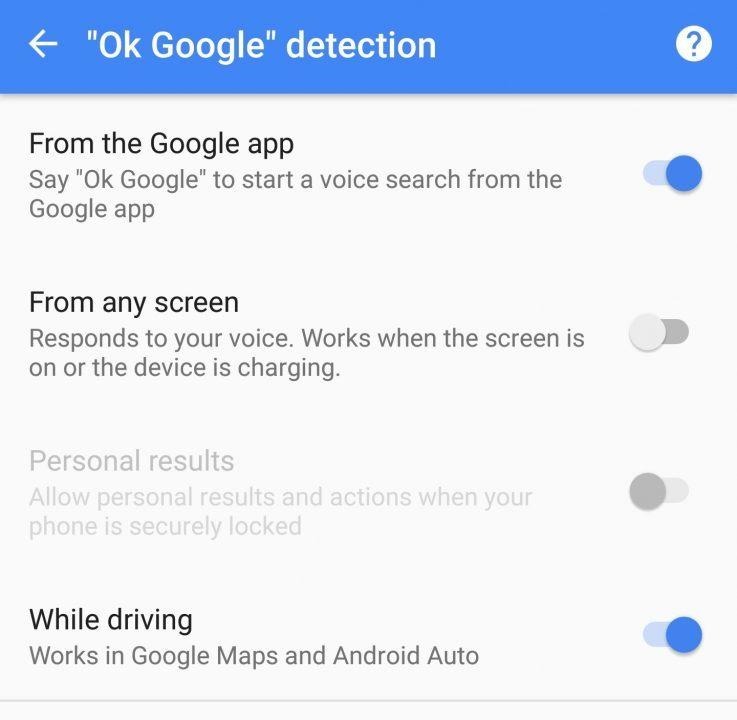 The ways in which drivers interact with smartphones and other aftermarket devices have come under greater scrutiny of late, not least after the National Highway Traffic Safety Administration (NHTSA) released its recommendations for safe use last month. Building on the guidelines of two years ago for factory-fit infotainment, the new document lays out suggestions for how phones and such, when mounted to the dashboard, could be safely used without causing too much of a distraction. Among the suggestions are voice controls which minimize how much physical contact is required.
In fact, the NHTSA cites "drive mode" interfaces such as Android Auto as an example of possible best-practice for safe use, though its guidance is more in-depth than just presenting the smartphone UI with easier-to-press buttons. On-screen messages and distractions should be minimized to what can be consumed with a quick glance, the federal agency advises, and pretty much anything requiring text or numeric input should be put on hold until the vehicle is stationary. Moving graphics, beyond maps and similar, should be blocked from the display.
Meanwhile, the other new features Google previewed at I/O, such as Waze integration, are also still on the roadmap. Although Google Maps benefits from high-level details supplied by Waze, such as the location of crowd-reported traffic jams, the bulk of the information is only available in the original app itself. As yet there's no public timescale for when Waze for Android Auto might be released.
VIA Engadget
SOURCE Reddit