AMD Trinity APU prototypes get Computex outing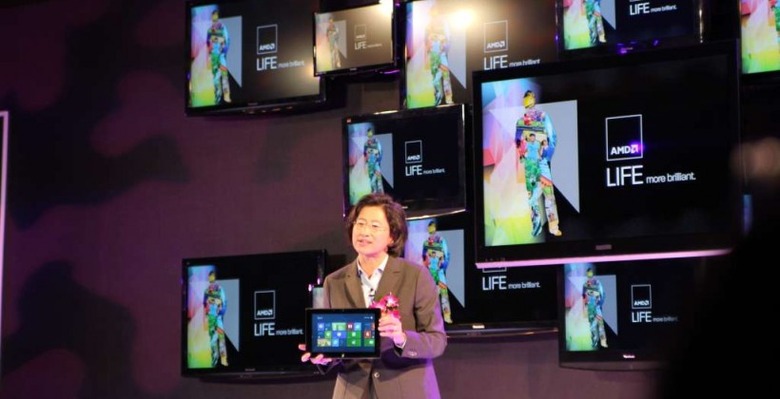 AMD has already waxed lyrical about the benefits of its 2nd-gen Trinity APUs, but the company brought along some more prototypes to Computex 2012 including a Transformer-aping tablet and dock. The Compal-made reference design is built around an 11.6-inch 1366 x 768 touchscreen and runs Windows 8, with AMD claiming its several years of collaboration with Microsoft on the next-gen OS means significant performance advantages over Intel- and ARM-based alternatives.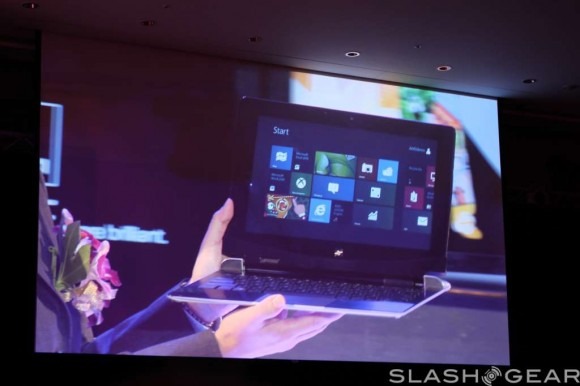 Last month, AMD was all about the ultrabook-rivaling form-factor; this time around, it's more eye-catching tablets. The Compal slate slots into a keyboard-dock, turning it into a mini-notebook of sorts, just as we've seen from ASUS and others this week.
Exact specifications for the tablet/hybrid itself haven't been revealed, though since it's a reference design it'll undoubtedly be different to anything that actually reaches the market. Inside there's an AMD Trinity A6 APU, a relatively mid-range choice but one still capable of Full HD 1080p video and decent gaming.
That's the theory, at least – and what we've seen tentatively explored in AMD's own demonstrations – but we'll have to wait a little longer to actually try out 2nd-Gen Trinity based tablets ourselves. That's unlikely to happen, with Windows 8 in place, until midway through the latter half of 2012.