AMD AppZone Player puts Android apps on APU PCs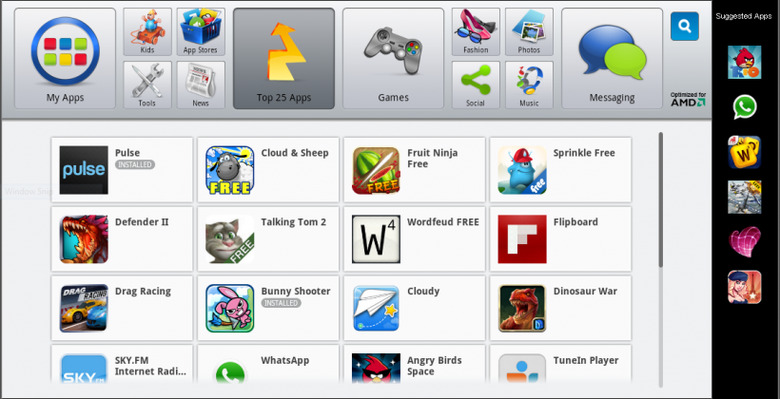 AMD will bring Android apps to PCs based on its processors, the chip company has revealed, with the new AMD AppZone Player offering thousands of titles as well as remote smartphone control. The deal with BlueStacks uses a specially optimized version of the virtualization software tailored for AMD Radeon graphics, and allows Android apps to run as if native to x86 systems.
There's also native support for AMD's OpenGL drivers as used in the company's APUs and GPUs, along with support for Cloud Connect. That works with an app on your Android phone to allow your computer to sync apps and SMS, and run software on your phone on your PC's display.
AMD invested in BlueStacks back in late 2011, at the time describing the deal as a way to put Android's broad app portfolio on Fusion-based tablets. The company isn't alone in its interest, either; ASUS has released a BlueStacks-based tool, and Qualcomm has thrust money at the firm too.
You can download the AMD AppZone Player here [.exe link]. Alternatively, if you attempt to download an app that requires the Player framework from AMD's App Zone, it will be installed automatically.