Qualcomm invests in BlueStacks after 1m beta downloads in 10 days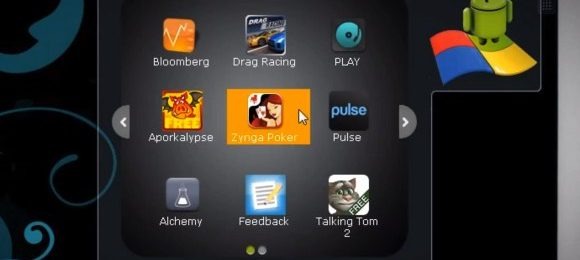 A little backstory on BlueStacks: the company's app player enabled you to run Android apps on your PC for testing (or merely for giggles), with several companies impressed with the results. AMD has previously invested in the company to bring Android virtualization to the Fusion platform, although they're not the only chip manufacturer looking to the technology. Qualcomm has apparently invested in BlueStacks after the latest beta achieved one million downloads in ten days.
BlueStacks released a public beta of the software on March 27th, with over one million download achieved in ten days, and around 12 million app instances run by various users. The company said today that Qualcomm has invested an undisclosed sum in the company via Qualcomm Ventures. TechCrunch has been hearing from sources that the amount may be a seven-digit number, which sounds about right taking previous investments into account.
The company now has over $15 million in investments from outside companies, including AMD and Citrix. More surprising is that chip rivals AMD and Qualcomm have come to the table without much fuss. Nagraj Kashyap, Vice President of Qualcomm Ventures, believes that "BlueStacks is well-positioned to capitalize on the marriage of mobile and PC."
The BlueStacks app player is a free download that aims to bring the 450,000 odd Android apps to the millions of PCs out there. Users can push Android apps from their phone to the PC and run them, even though they've been coded specifically for ARM chipsets. The beta release uses a PC's graphics card to hardware accelerate the Android graphics in games like Angry Birds and Fruit Ninja.