Amazon's next Alexa skill is "choose your own adventure" gaming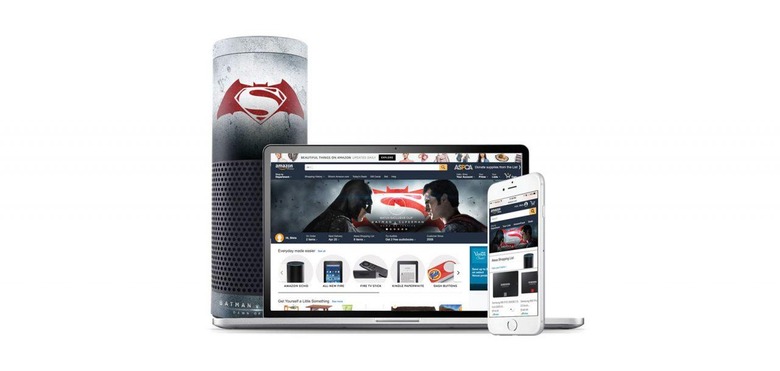 Amazon's Echo may not seem like the obvious candidate for gaming, but Alexa is hoping to get developers to think beyond the gamepad with its latest voice-control skill. The new gaming category for the Alexa Skills Kit is initially targeting "choose your own adventure" style titles, with Amazon hoping to build on the success of The Wayne Investigation, a Batman-themed mystery game that has already proved wildly popular.
Since Alexa doesn't necessarily have a screen to rely on, titles like The Wayne Investigation need to guide players through with audio instead. That can be tricky to visualize as a developer, so Amazon's latest skill has a graphical design tool.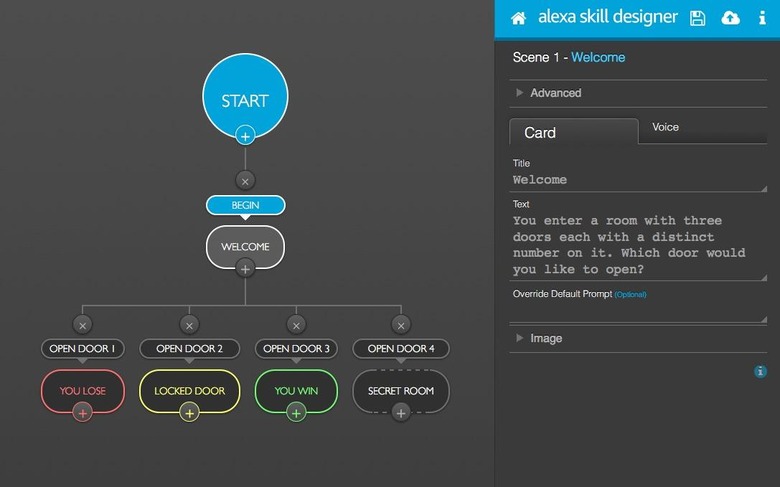 That basically looks like a flowchart, setting out the various steps in the audio game, the challenges players will face at each point, and the options they have to pick between.
From that point on, it's just like a text-based adventure game as you might remember from the earliest computers. Still, from humble beginnings there's the potential for big success: at launch, The Wayne Investigation was seeing seven times the activity of all of Alexa's other skills combined.
Amazon offers a couple of sample templates for those looking to get up and running with minimal setup and fuss, with Trivia and Decision Tree skills simply requiring that text be added.
The gaming skill designer itself has been released as a Github project too, and was written in Node.js by one of Amazon's advertising team members, Thomas Yuill.
Although your Echo might not replace the Xbox One or PlayStation 4, there's undoubtedly a market out there for casual gaming, not to mention the possibility of using games to help with kids' learning.
You can try out The Wayne Investigation by asking Alexa to load the skill, while it's free to register and develop in Amazon's Alexa Skills Kit.
Meanwhile, Alexa's abilities elsewhere in the home continue to develop, most recently gaining control over connected door locks like those from August, while the ability for Prime subscribers to search for items and place new orders was added back in June.
MORE Amazon