Amazon's New Kindle Flagship Due Next Week Says CEO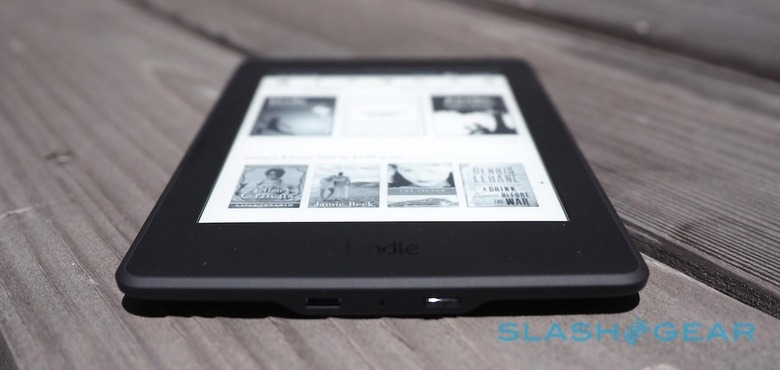 Amazon is readying a new flagship Kindle ereader, CEO Jeff Bezos has unexpectedly revealed, which will be detailed in full next week. News of the new device came on Bezos' Twitter today, with the ereader described as "all-new" and "top of the line", though no technical details were shared.
The eight-generation Kindle range has been some time in coming. Previously, the basic Kindle and new Kindle Voyage were announced in late 2014, followed by the Kindle Paperwhite 3rd Generation in mid-2015.
Since then, we've seen several new tablets with ereading capabilities among their functions, including Amazon's own Fire HD line-up. In December 2015, Amazon cooked up a special "Reader's Edition" of the Fire HD 8, in fact, putting Kindle reading to the fore of the Android-powered slate.
The tablet also came with a leather cover and a subscription to the Kindle Unlimited library.
Whether readers still want a dedicated ebook device, therefore, has been questioned for some time, though e-paper screens still have a few advantages over LCD and OLED. Though they're generally monochrome, they also require far less power, only drawing a charge when refreshing the text or image shown rather than to maintain it.
Meanwhile they're usually more comfortable to read in low-light situations, since they don't have a traditional glaring backlight and can instead by illuminated by less intrusive edge-lighting systems.
Exactly how Amazon will continue to justify the price of a dedicated ereader is unclear at this stage. One possibility is integration with the company's Alexa service, the voice-controlled digital assistant that powers the Echo smart speaker.
That already has the ability to read out audiobooks, for instance, as well as control various other home automation systems. A recent update allowed verbal commands to change Nest thermostat settings.
Alexa has been gradually spreading to other devices, including the Fire TV set-top box, and the recently-announced Echo Dot – a compact version of the original Echo – and the Tap, a hybrid Bluetooth cordless speaker and interactive assistant.
We'll find out more next week, when Amazon reveals its new flagship Kindle for 2016.
Heads up readers – all-new, top of the line Kindle almost ready. 8th generation. Details next week.

— Jeff Bezos (@JeffBezos) April 4, 2016