Amazon may have split opinion this week with Echo Look, which encourages Alexa to watch you getting dressed, but it seems it's not letting that slow the roll-out of new smart assistants. Echo Look is the fourth product on Amazon's virtual shelves to use Alexa, following the original Echo smart speaker, the Tap portable Bluetooth version, and the compact and more affordable Echo Dot. As soon as next month, though, we could see a fifth addition to the line-up.
Where Echo Look is intended to watch the user, the new Echo device goes in the opposite direction: it's meant to be looked at. That's because it's said to be the first official Alexa product with a built-in display. Codenamed "Knight" internally, the production name for the product hasn't been revealed at this stage.
That hasn't stopped rumors from circulating over the past months about its existence, mind. Chatter of a screen-bearing Echo began back in May 2016, with the device described at the time as a "tablet" though intended for use within the home rather than being used portably like Amazon's existing Fire tablets. How close its actual form-factor will stick to the Fire slates is uncertain.
We may not have long to wait to find out, though. According to sources speaking to CNET, Amazon could launch "Knight" as early as May 2017. That timescale might change, and Amazon wouldn't comment on the rumors, but the insider suggests momentum within the company is strong to get it out sooner rather than later.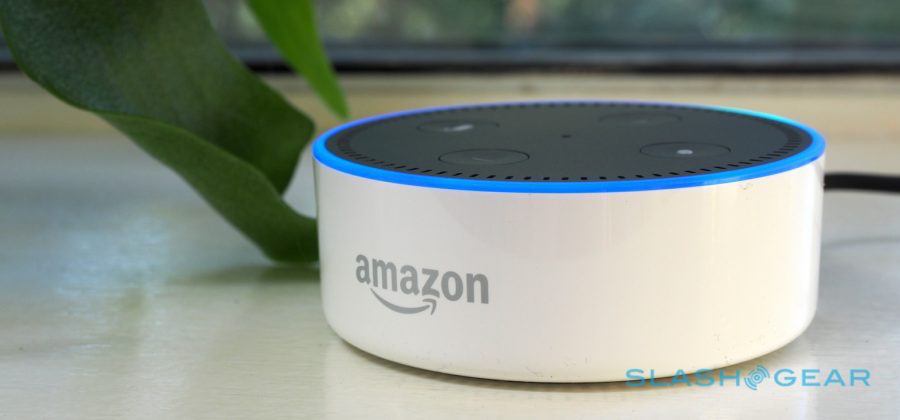 That's apparently down to Google, and recent updates to Google Home. Although it launched significantly later than the original Amazon Echo, Google Home has since outpaced it in a number of ways. Not least, Google added the ability to distinguish between several different users by voice alone in an update that began to roll out earlier this month.
It's something Alexa can't yet do and, given Amazon pitches Echo as the perfect foil to a family home, it's embarrassing to be beaten to the feature by its rival. What Google doesn't yet offer is a home assistant speaker with a display – though the Google Assistant does run on Android smartphones, much as Alexa can accessed on Fire tablets and in the Amazon app for iOS and Android – which Amazon may be looking to get the jump on.
Although Alexa's functionality has, until now, been focused on doing things via voice alone, a display opens several potential avenues for future features. While you can shop for products with the current Echo, it's a fairly clumsy process unless you're simply reordering previous purchases. With its display, "Knight" could show a selection of possibilities to enhance the shopping experience.
Meanwhile, though it's unclear exactly what features will be included, a display could also allow the device to support video calling. Rumors earlier this year suggested Amazon could mount the display on a posable arm, akin to the Apple iMac G4. Given Echo Look has a camera, it doesn't seem too far-fetched that the new Echo home tablet could get the same, including offering the fashion assessments that have made the peeping gadget announced this week all the more contentious.