Alexa-powered Amazon "Knight" tablet said to be in the works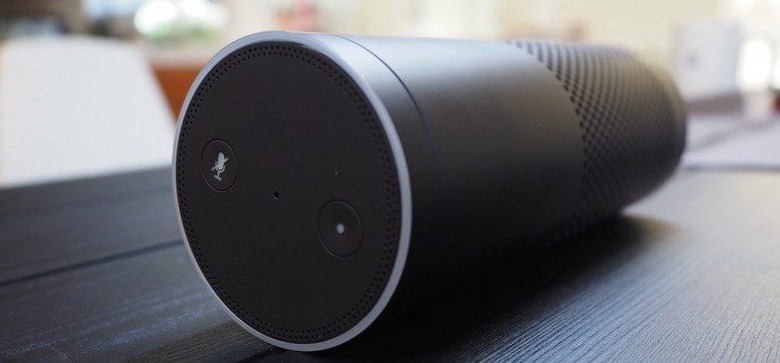 On the heels of news about Google's attempt to one up Amazon's Echo with a "Home" of its own, there is now word that Amazon is also preparing for war. Amazon might soon turn the tables on Google, who mostly reigns in the mobile market, by putting out a new kind of tablet. Codenamed "Knight", this tablet will differentiate itself from Amazon's existing Fire tablet line by being focused around its smart assistant, Alexa. While more portable than other Alexa devices, this tablet is pretty much part of Amazon's agenda to take over your entire, presumably smart, home.
Details about the "Knight" tablet are still shrouded in secrecy aside from the Alexa factor. It may or may not be the continuation of the 14-inch "Cairo" tablet that the retail giant was rumored to be working on. Given how this Knight tablet is envisioned to offer hands-free operation while working in the kitchen, for example, such a large display would make sense. Then again, the project is under Amazon's Lab126 hardware division, the same group behind the ill-fated Fire Phone, so take it with a grain of salt.
It was, in fact, the Fire Phone's failure that partly made the Amazon Echo, and consequently Alexa, a surprise success. Amazon withdrew from making more risky consumer devices after that incident, except for the Echo. In contrast, and even to Amazon's own surprise, the Amazon Echo did fairly well. Analysts estimate that the retailer was able to sell about 3 million of those. And that was the non-portable kind even. Recently, Amazon unveiled the Dot, which is to be a more affordable and more portable version of Echo.
At the heart of Echo's success is Alexa. Although a fresh contender in the voice-controlled personal assistant arena, Alexa has quickly climbed up the ladder and now has sufficient foothold to challenge even the likes of Siri and Google Now. For the past year or so, Amazon has been rather aggressively pushing Alexa to other device manufacturers, even car makers. Despite the "yet another platform" syndrome, reception has been surprisingly positive. Dozens of smart home appliances now support Alexa, mostly in addition to Siri or Google Now. And more are even coming as Amazon steadily removes hindrances, especially monetary ones, for hardware makers to adopt the technology.
Voice is becoming a hot asset in the consumer market today. Business see it as a more direct way for consumers to connect with their services, removing the app or browser middle man in the process. Amazon most likely sees it as a gateway to getting consumers into its Prime club and for business to pay for preferential treatment. Amazon has yet to reveal how it plans to profit from giving Alexa away practically for free, but with the recent addition of Alexa support for the Fire TV set top box, it is clear that Amazon is aiming for your homes. Preferably before Google or Apple also secure the market.
SOURCE: Wall Street Journal