Amazon smartphone vs iPhone 5s: very unofficial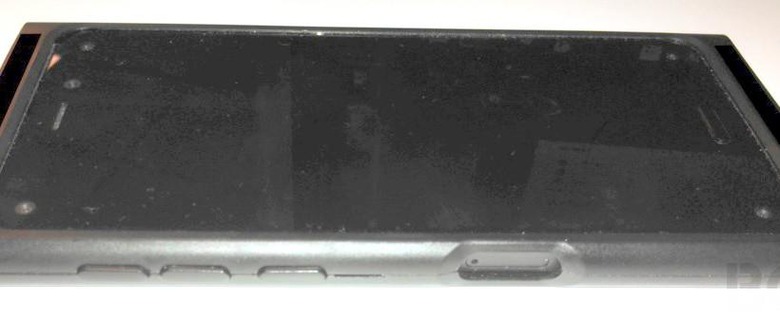 Specifications for the Amazon Kindle Fire phone – or whatever they'll end up calling it – have leaked. Photos of the phone have leaked as well, confirming suspicions had by several sources over the past few weeks, allowing us a peek at what may very well be a combination of elements able to give pause to iPhone users. Will you be one of them?
The images of the Amazon phone you see here were sent to BGR this week, and we've lightened them in Photoshop so you can see some of the elements up front. You'll see at least four, if not five, front-facing cameras, one in its natural position, the rest close to this machine's corners.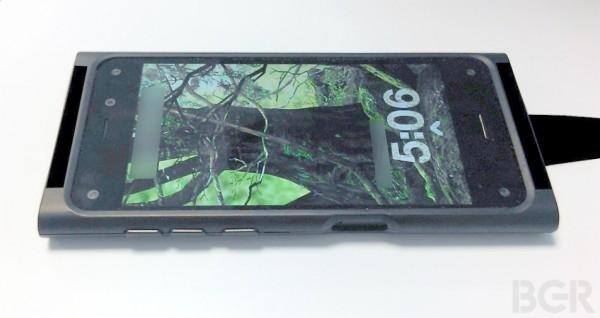 These cameras are said to be infra-red – or something similar – allowing the device to interact with the user not unlike how Microsoft's Xbox Kinect device sees you in your living room. With this technology, Amazon's smartphone will have a 3D interface.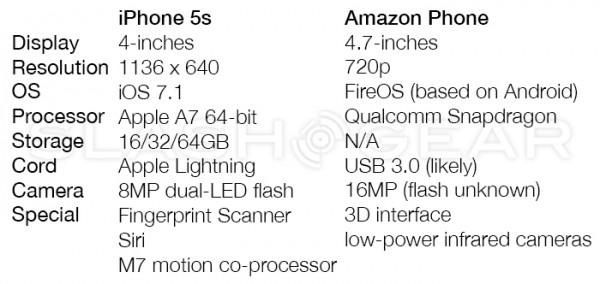 Above you'll see a few comparative specification listings between the current hero iPhone – the iPhone 5s – and the Amazon smartphone which, it must be made clear, is not confirmed. Here you'll see a device battle that's not easy to quantify one-to-one.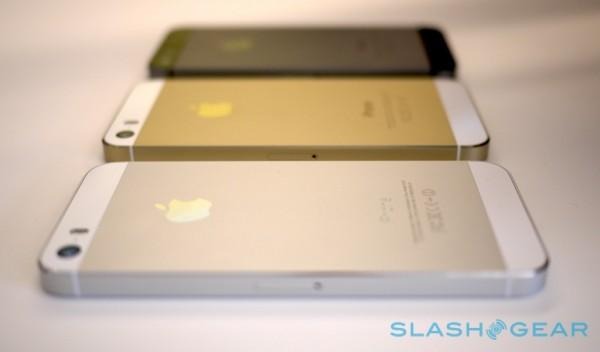 Instead it'll make more sense to compare the Amazon smartphone to Android devices. It'll be difficult for Amazon to compete with the iPhone and its built-in consumer base, while picking up Android users will be a far easier sell.