Amazon's Mayday system for the Kindle Fire HDX, putting a live customer services assistant on the screen of the Android-based tablet, saw the retailer beat its self-imposed time-to-answer target, though highlights lingering questions as to how many new owners needed hand-holding to understand the media-centric slate. Mayday, launched alongside the 7- and 8.9-inch Fire HDX models earlier this year, connects to remote tech support who can either guide users through setting up or troubleshooting their tablets, or take control and do the hard work themselves.
Amazon's goal, the company said, had been to answer Mayday requests for assistance within 15 seconds. In actual fact, it was announced today, the average response time was 9 seconds.
As ever, Amazon is coy on Kindle sales figures – it said today that "millions" received Kindle Fire tablets over the holidays, but declined to give specifics – and it's similarly reticent to say exactly how many Mayday calls were handled. "Thousands" of customer services staff were supposedly drafted in to handle the predicted demand.
Amazon Mayday demo:
Mayday as a system was designed to address one of the lingering complaints about Android-based tablets; namely, that they can have a tricky learning curve that leaves new users unsure as to go through setup stages and other features. As we found when we reviewed both the Kindle Fire HDX 7 and its bigger sibling, the Kindle Fire HDX 8.9 Amazon has thoroughly reskinned Android for its purposes – as well as excising Google's Play store in preference of its own ebook, TV show, music, and movie download options – but some of the settings can still be tricky to navigate.
Whether systems like MayDay are the best approach to handling that remains to be seen; some would argue that Amazon's efforts would be better spent making its customized OS more straightforward out of the box.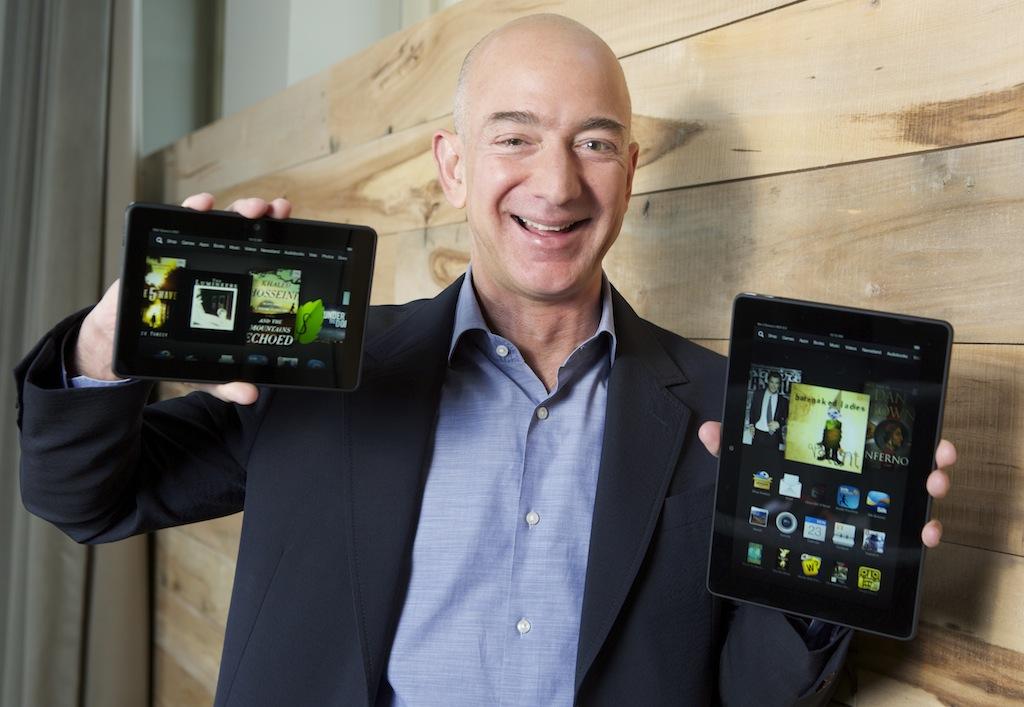 That's not a position Amazon founder Jeff Bezos would agree with, however. Speaking to SlashGear at the Kindle Fire HDX launch, the outspoken CEO argued that it was tech usability as only Amazon could do it, and recognized that no matter how straightforward the device, there'd always be someone who needed further support and that Mayday would make that more efficient all round.
Bezos' predictions for how Mayday would help Amazon come the holiday period also seem to have come true, if today's response time figures are anything to go by. "We'll be ready for Christmas morning," the exec had promised, "which is always a very big tech support day for us."