Amazon files patent for wirelessly powered "remote displays"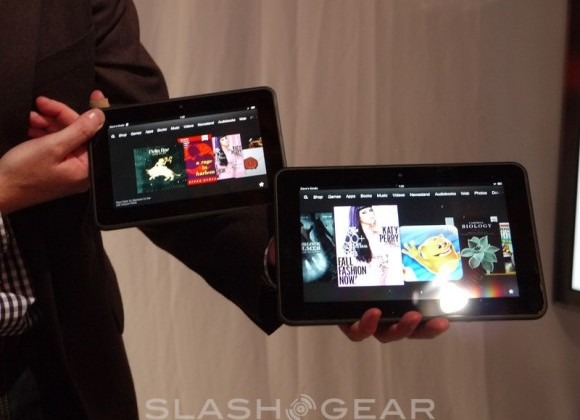 A patent filed by Amazon's CEO, Jeff Bezos, and Amazon's Vice President, Greg Hart, shows that Amazon may be launching a new, and different series of cloud-based Kindles in the future. The patent filed to the United States Patent and Trademark Office shows a remote display that will wirelessly receive its power and its data from nearby base stations. It also shows that the new "remote display" can potentially be implemented into car windshields and possibly a device similar to Google Glass.
The filing states that base stations will provide the power and data for the displays. It says that these displays will last "for substantially longer periods and may not need to be recharged." The base stations will also receive user input, whether it'd be from voice commands or user gestures, and will send the correct actions to the display corresponding to the input (i.e. turn pages, return to the home screen, etc).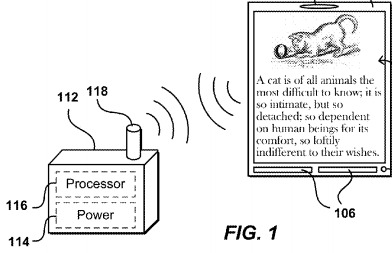 Amazon states that while the display may be able to operate "without requiring an independent power source (e.g. rechargeable battery)", having a rechargeable battery in the device can offer many benefits. Amazon also states that the display will be beneficial to college campuses. It stated a scenario where base stations are located all throughout the college campus, providing wireless power and data networks to students. Students would be able to access data anywhere on campus, and it would open many doors for things like electronic textbooks. The new display may be able to relieve students from their heavy, physical textbooks.
Amazon isn't sure how it will charge users for accessing data with the display, but it's thinking about implementing an access or usage fee. Whatever the case may be, we probably won't be seeing these displays for a while. Perhaps this is why Amazon hired ex-Windows Phone GM Charlie Kindel? Amazon has a lot of potential new products and services coming out in the future, perhaps even an Amazon Smartphone.
[via GeekWire]