Amazon Echo Input Brings Alexa To Non-Smart Speakers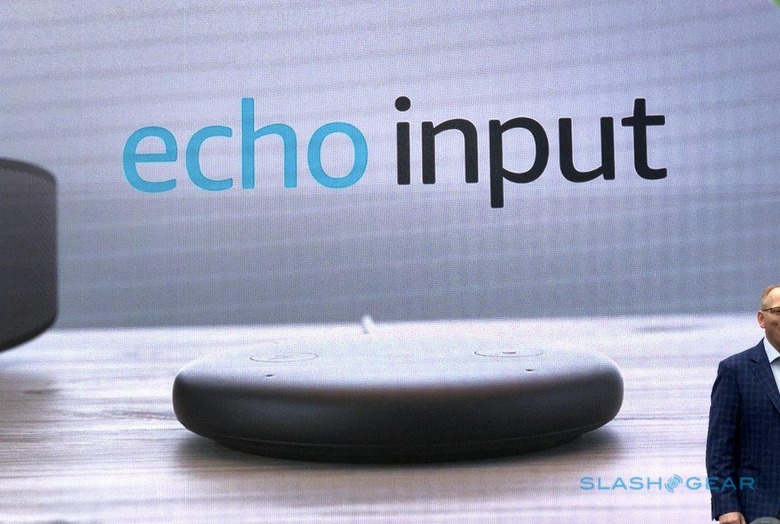 Amazon has launched its first speaker-less Echo, the new Echo Input, offering a way to pipe music and the virtual assistant to third-party speakers. Smaller and cheaper than an Echo Dot, the new gadget looks more like a hockey puck than anything else.
It inherits much of its functionality and hardware from the Echo Dot, unsurprisingly. The Echo Input has both a line-out port on the back, and supports Bluetooth streaming to wireless speakers. On the top, there's a far-field microphone array so that Alexa can hear you from a distance.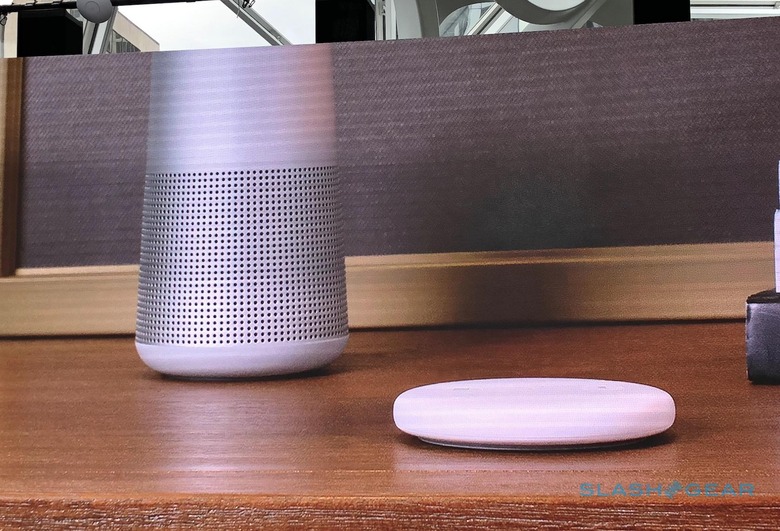 What it doesn't have, of course, is any way to play music itself. Instead, Amazon is relying on third-party speakers to do that. It's similar in concept to the Amazon Fire TV Cube, which adds voice control to your existing TV.
Amazon is inking deals with a number of speaker manufacturers, who might want to enable voice control for their existing models but who don't necessarily want to integrate Alexa in directly. Among the first to partner up this way will be Bose, who will be offering speaker bundles that include its regular speakers and an Echo Input. More will be in the pipeline, Amazon promises.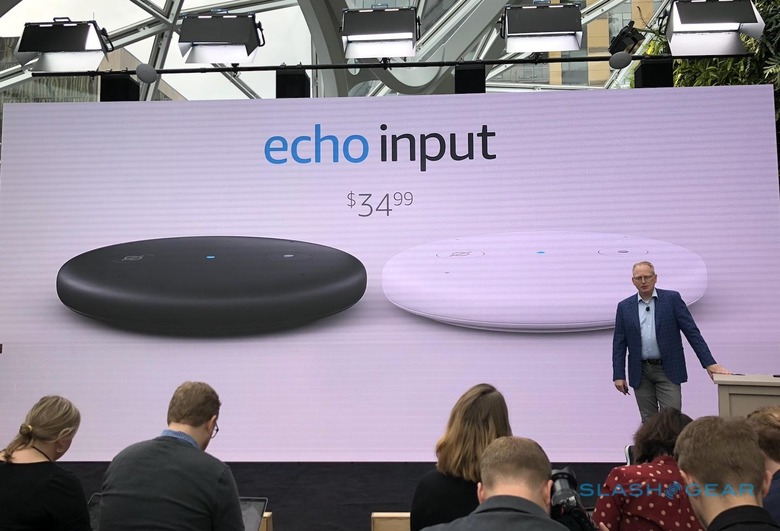 If you still want a speaker, of course, Amazon has you covered there too. There's a new, third-generation Echo Dot already announced, which has better audio performance. A new Echo Sub, meanwhile, adds a wireless subwoofer to the system. It can be paired with either a single Echo speaker, for a 1.1 setup, or with a pair of speakers, for a 2.1 setup.
It's part of Amazon's attempt to further wave Alexa into your daily life, with music being a significant part of that. Indeed, the company credits Alexa – and its Echo smart speakers – for driving a huge growth in music streaming. The virtual assistant is also gaining the ability to whisper and more.
The Echo Input will launch in the US, UK, and Germany later this year. It'll be priced at $34.99.