Amazon Alexa is learning how to whisper - and more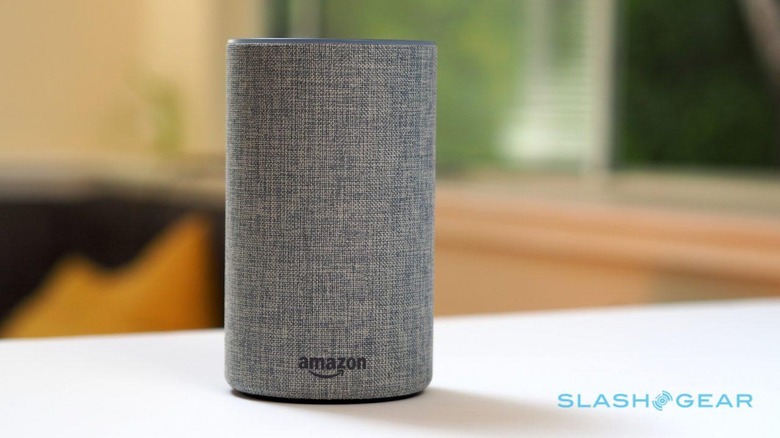 Amazon Alexa is getting more personable and more conversational, with 50,000 skills now available, and new features that will make the assistant more flexible and interactive being rolled out. Announced as part of Amazon's annual Echo event in Seattle, WA today, the assistant is getting a number of updates which should make using Alexa more natural.
It's been four years since Alexa launched, and even over just the past year, Amazon has added billions of facts to the assistant's database. More than that, however, Amazon is trying to make Alexa more personable. "We've been working over the past year to build a system that gives Alexa, in an automated way, opinions," Dave Limp, SVP of Devices & Services, says of the assistant.
She's also getting more conscientious. Over the next couple of weeks, for instance, Alexa will be able to recognize not only what you're saying, but how you're saying it. If you whisper a command, for example, Alexa will whisper her responses back and, if you ask for music, play it at a lower volume.
With an improvement in memory, too, allowing Alexa to recall facts she's been taught by the household, and Follow Up mode, talking with the assistant will feel less like interacting with a machine. Ask about the weather in a location, for instance, and then ask follow-up questions about that same location, and Alexa will remember where you're asking about.
Alexa captions, meanwhile, will introduce subtitles for what the assistant is saying, on Echo models with a screen. Tap to Alexa will offer on-screen actions – like changing connected lights or starting a nighttime routine – that can be selected on-screen, rather than by a voice command.
As for kids, Amazon FreeTime for Alexa is getting upgraded too. There will be 1,000 Audible books for children added, for instance, all of which can be listened to as part of a FreeTime subscription.
Amazon is crediting Alexa – and particularly the Echo Dot – for also driving music listening. There'll be new Echo models as a result, including a revamped Echo Dot on sale today, an Echo Input released later this year, and the Echo Sub, a wireless subwoofer that can turn a pair of Echo speakers into a 2.1 system.