Alienware M17x R4 (Core i7, Ivy Bridge) Review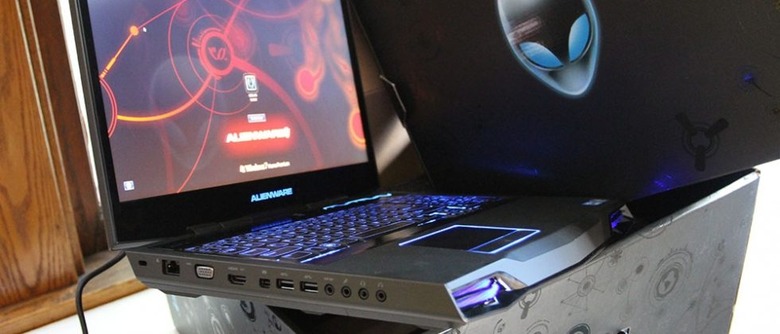 This week we've been blessed with another look at the most colorful-keyed and unique looking gaming notebook in the Alienware M17X R4, this time complete with Ivy Bridge. This beast works with a quad-core 3rd Generation Intel Core i7 processor, 28nm NVIDIA GeForce GTX 680M GPU, and a lovely 17.3-inch 1920 x 1080 display up front of an extremely thick chassis. This beast is marked by its power as much as it is its ability to have its all-over lighting customized.
The last time we had our hands on a model like this, it was essentially the same model on the outside, but inside it was just a little weaker. Have a peek at our Batman Arkham City review to see what was going on back then. Now we've got the same model on the whole, with a case that's 1.75 inches thick, it weighs in at 10.6 pounds, and the whole thing is covered with soft plastic that's almost rubbery.

On the sides you've got a massive amount of ports, with a VGA port, HDMI-out, HDMI-in, two USB 3.0 ports, headphone, headset, and microphone jacks, eSATA/USB port, Mini DisplayPort, and Gigabit ethernet port. That big slot on the right is ready to roll with Blu-ray, you've got a multi-format card reader, and on the back you've got a power port that's certainly not made to be used on the go. The power cord falls out all the time with just a tug. The plus side of this is that it's just fine if you'd rather have a tiny cord fall down on your child's head than the whole massive hunk that would otherwise come with it.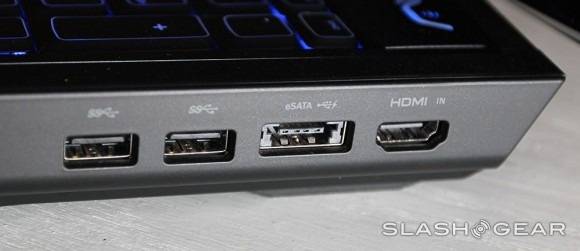 While the popular thing to do today in the computing market is to present a small computer, a tiny laptop with power, yes, but appearing to replicate what the MacBook Air has done for style, this Alienware machine is in a class all its own. It makes no qualms with being massive, and certainly has an aesthetic that screams "gamer".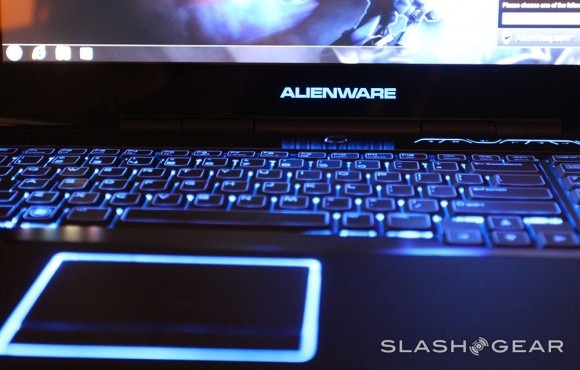 What's changed in this model specifically over the last is the innards: you've got support for a 2.6GHz Core i7-3720QM processor, you've got a brand new 28nm NVIDIA GeForce GTX 680M GPU, and you've got a 500GB hard drive working with your 32GB mSATA solid state cache. Have a peek at some benchmark numbers to understand what kind of power you've got running under this massive hood:
[sgbenchmark id=167 show=score]
[sgbenchmark id=167 show=system]
What you've got here is a true gaming laptop, if there is such a thing. Dell's Alienware family is certainly one of the best if not the absolute best in class option for rocking and rolling with not only gaming power, but a gaming look as well. This is easily one of the most powerful notebooks on the market today, and it is as high quality as it gets for a does-everything piece of hardware made for media.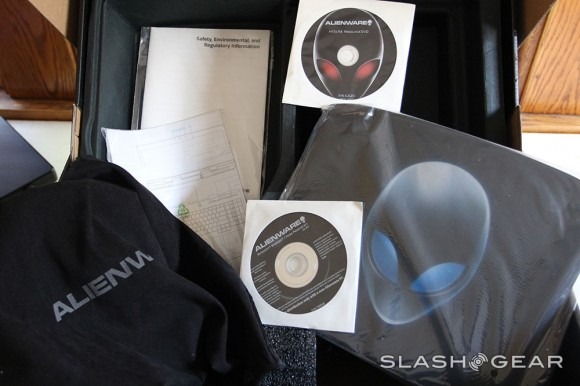 This computer is made to be kept plugged in, but even unplugged it'll last you up to four hours easily. Play Diablo III all night long – or until a new patch from Blizzard kicks you offline as they have been all too often recently – then head on over to Batman again to keep up the unbelievably smooth graphics action until the morning light.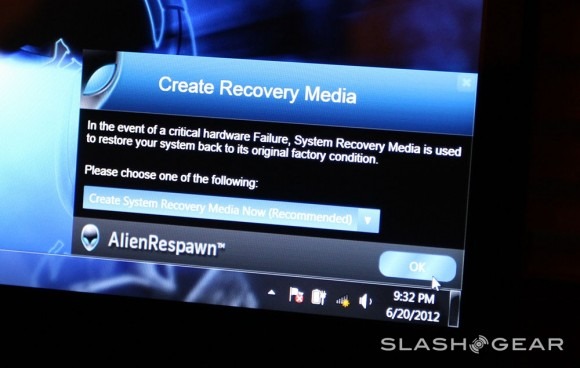 When you're not playing games, you'll have no trouble using this Alienware notebook as a workhorse, and a completely customizable one (as far as looks go) at that. This as well as the rest of the Alienware notebooks come with a customization suite which allows all of the segments of color throughout the machine to be changed according to your specific desires. Back up your machine with AlienRespawn, get all of your system diagnostics in style with AlienAutopsy, and run your whole machine's heart from Alienware Command.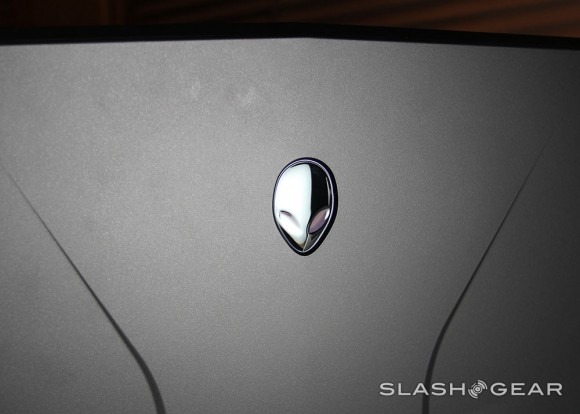 This machine is just as up-to-date as it was when it was first released, and with the upgrades we've got here under the hood, you'll be good to go for all games at any level to be played without a hitch for years to come. Pick this machine up at Alienware's online shop right now with a variety of customizability options right off the bat. Grab it!
BONUS: Here's our results with the build we had previously before the 3rd Generation Intel Core processor lineup was integrated. The power!
[sgbenchmark id=145 show=score]
[sgbenchmark id=145 show=system]