Alcatel One Touch Hero hands-on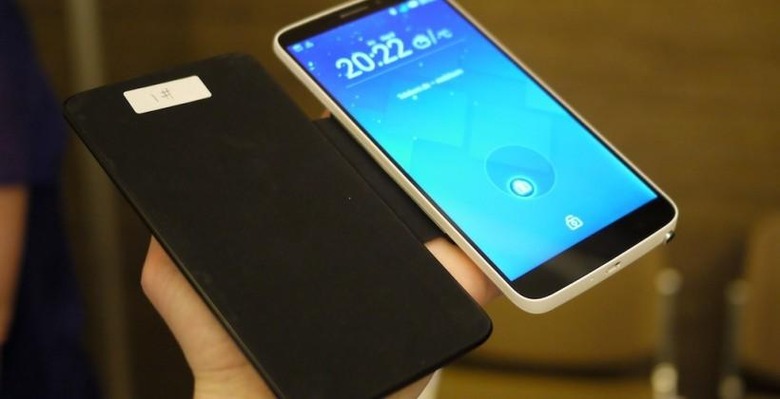 With the smartphone with what's undoubtedly the most home-baked accessories to be shown off at once here at IFA 2013, the Alcatel One Tough Hero is certainly a smartphone to behold. What we're witnessing here is a device that's interesting in and of itself with a 6-inch display running at Full HD – 1920 x 1080 – over an unnamed quad-core processor and 2GB of RAM with 16GB of internal memory OR 8GB of internal memory. This device may or may not be launching later this year with a variety of add-on bits and pieces as well.
What we've witnessed here is an attachable wireless charger, a built-in stylus, an E Ink cover case, a MagicFlip case, and a Pico Projector. This device is made to connect to each of these accessories with a line of pins which connect to the smartphones many innards – sensors, power, and all.
The Pico Projector is one of the more interesting additions to this pack. Here you'll be able to drop your phone into this miniature dock sort of device and have its display mirrored massively – larger than 70 inches, as it were, with a cool 12 lumens of brightness while you're at it. This accessory is something we wouldn't mind having for a wide variety of devices, to be honest.
On the other end of the accessories collection here is the stylus – this pen may look like the same sort of thing as presented in the Samsung Galaxy Note, but it couldn't be further from the truth once you actually take it out and use it. Accepting that this device is still working with software that's certainly not finalized, this capacitive pen works with essentially no new technology at all – it even skipped a few times while drawing at a normal pace.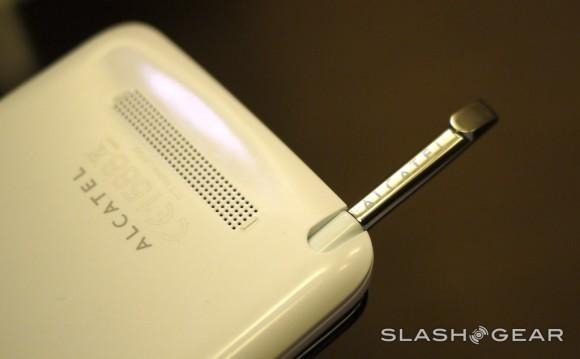 The E Ink cover was easily one of the more appealing accessories – reminding us of another piece of technology we saw just yesterday. While this isn't the same build as the PocketBook e-paper Samsung Galaxy S 4 ereader case, it did have a similar vibe.
The MagicFlip case was another piece of technology that'll have the masses thinking twice about any other phone. Here you'll get notifications and/or clock readouts in tiny LED lights powered by your phone's battery while your phone can remain in low-power mode. Simple and effective.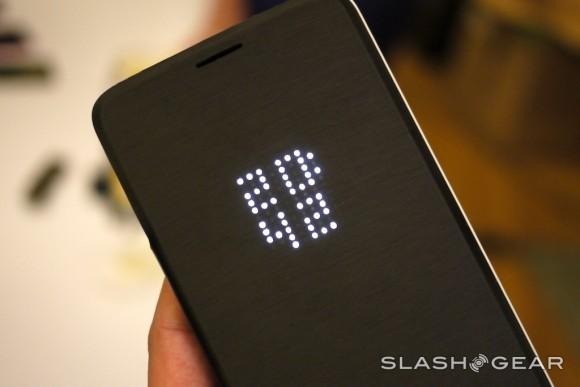 This device is not yet scheduled for release, nor is it priced as such. We'll likely see this machine (or some iteration of it) later this year internationally. It's a good bet we'll see no such delivery here in the USA.