PocketBook E-Paper Samsung Galaxy S 4 Ereader Case Hands-On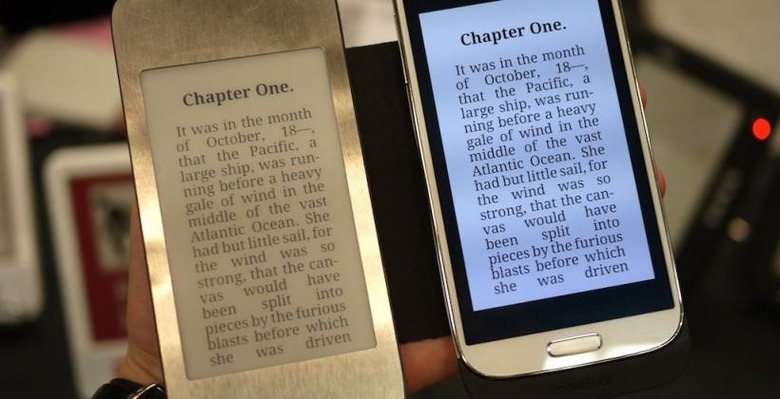 Samsung's Galaxy S 4 may have a great Super AMOLED display out of the box, but it's overkill for ereading duties and, E Ink would argue, isn't really best suited to browsing through ebooks. Enter PocketBook's accessory case for the Galaxy S 4, a fold-out case complete with a 4.8-inch e-paper screen on the inside of the cover. The concept is simple: browse to a book you want to read on the phone, and then flip it over to the e-paper display for low-power reading.
PocketBook's case uses a replacement back cover for the Galaxy S 4, and flaps across with a fabric hinge. It makes for somewhat wobbly protection: there's nothing to actually keep it closed, so if you dump your phone in a bag then you might not have the full confidence that it'll stay shut.
PocketBook display for Galaxy S 4 walkthrough:
The PocketBook ereader app – which is currently the only software that works with the display – allows you to browse through your ebook library and then, from the drop-down menu, push it over to the e-paper screen. After that, fold the cover back and the Samsung's screen shuts off, leaving the E Ink panel active.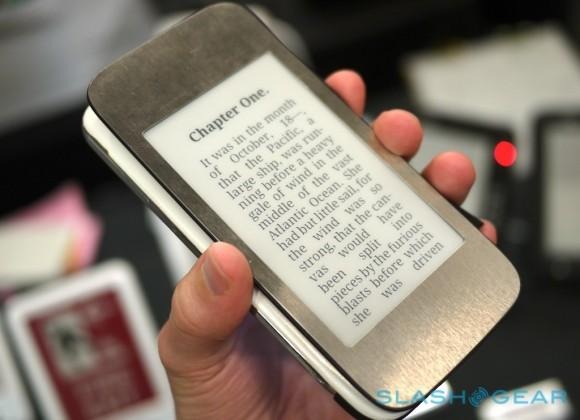 As with all E Ink panels, there's some lag in the refresh rate when you page through the ebook using the Galaxy S 4's volume keys, but it's nothing more arduous than on a dedicated ereader. The panel runs at 640 x 480 resolution, rather than the Full HD of the phone, which means smaller fonts legible on the handset aren't necessarily the same on the e-paper. It's also not ideal for images, unless they're relatively straightforward and, preferably, monochrome to begin with.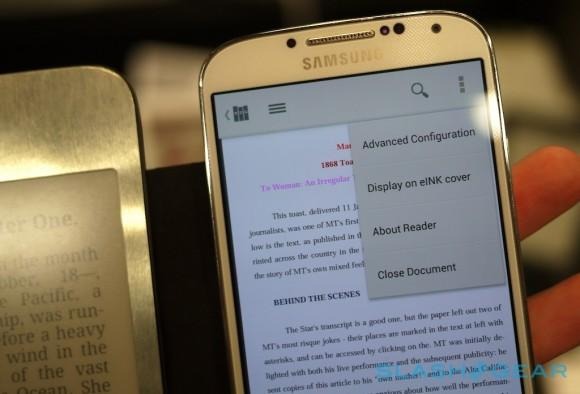 Still, it's a useful add-on if you're a keen reader. The cover only consumes power when it refreshes the page, not to maintain it, which means consumption from the Galaxy S 4's battery is minimal. It's also easy to view outdoors, rather than having to ramp up the brightness of the Super AMOLED.
The biggest drawback right now is that it only works with the one app. Developers will have to add second-screen specific code to their software in order to shift content across, so you can't, say, push over webpages.
PocketBook will announce pricing and availability when IFA 2013 begins in full later this week.