Alcatel One Touch Hero Brings Note-Like Stylus, E Ink Case, And Pico Projector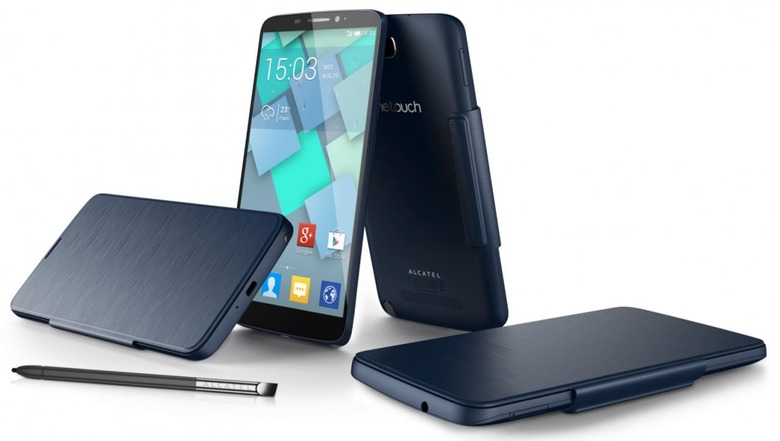 In what must be IFA 2013's best candidate for "Jack of All Trades" smartphone device is the ALCATEL ONE TOUCH HERO (all in caps, to be proper), with a built-in stylus, E Ink cover, and Pico Projector accessory. This device is like a cherry-picked do-it-all smartphone made to take on every odd ability smartphones have been graced with over the past two years. Alcatel presents in the HERO a device that – believe it or not – may just be able to live up to its name.
The Alcatel One Touch Hero (we'll be calming down on the caps for the rest of this article, for sanity's sake) brings on a 6-inch display with Full HD (that's 1920 x 1080 pixel resolution) with full Oleophobic coating across its glass covering to avoid fingerprints. This device also works with "full lamination" as the other Alcatel device today was revealed to have.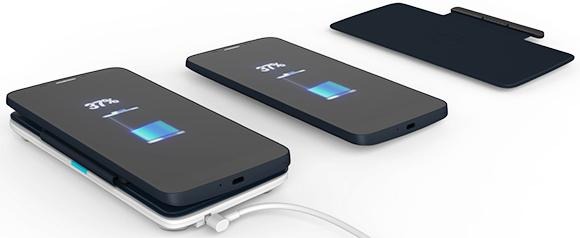 Inside you've got an unnamed quad-core processor and 2GB of RAM with 16GB of internal memory OR 8GB of internal memory. If you're working with the smaller storage size, you also only get one SIM card slot, while the 16GB edition works with dual-SIM capabilities. There's also a microSD card slot for up to 32GB cards, and the battery inside is kicked up to 3400 mAh capacity. This device also comes with optional (though we're not sure how at the moment) specifications as follows: gyro sensor, HD Voice, and NFC. All Hero models work with DLNA, Bluetooth 4.0, and GPS with A-GPS.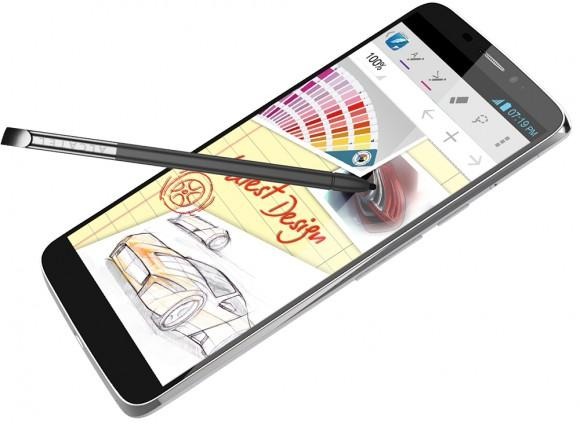 There real kicker here isn't the base phone itself – it's the bonus bits and pieces. The stylus looks strikingly similar to Samsung's S Pen solution for the Galaxy Note series, and fits into the device in a manner that's easy to mistake for the Galaxy Note II.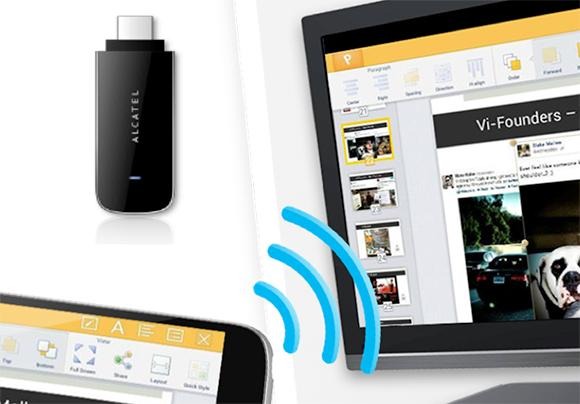 There's an Alcatel TV Link device that allows you to instantly wirelessly mirror your device's display – we must assume this works with Miracast. There's a set of inductive wireless charger units available for this device that require you use a special case (one of several for this device) to allow charge to enter through the pins on the back right-side of the device (you'll see them below this paragraph).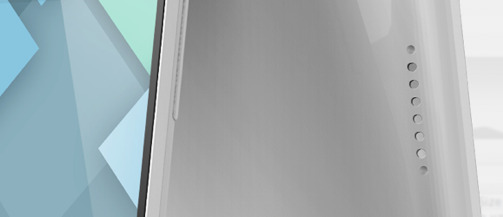 These pins also allow the attachment of the MagicFlip case which allows you to get notifications with a series of LED lights that shine through the front of it. This case will be coming in blue or in black – meanwhile the Hero will be coming in white, black, or blue.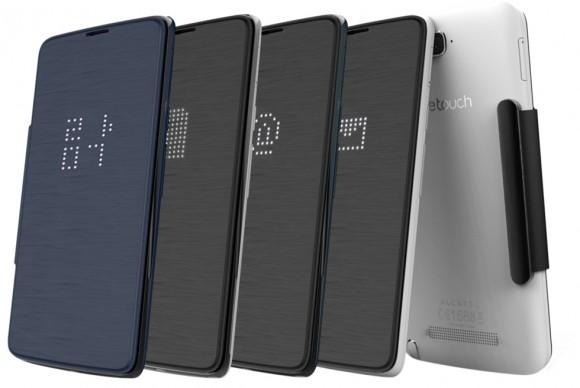 What must be the most interesting accessory for this Hero device is the E Ink cover, also connecting through the Hero's series of pin connectors. This second screen will allow you to read text and browse basic information using information generated by the phone.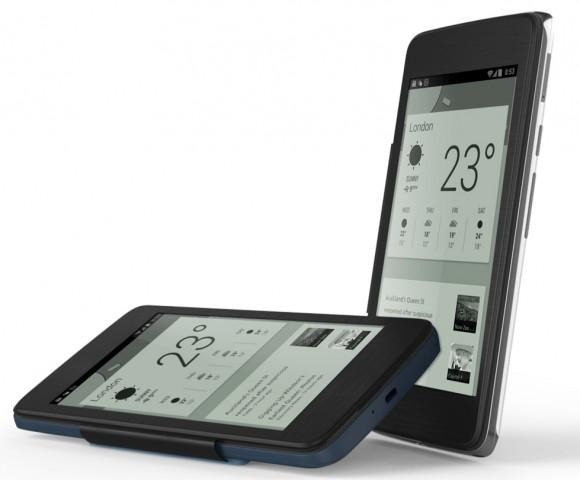 There's a companion Bluetooth-enabled smartphone accessory set to be available that essentially replicates the abilities of the HTC Mini – this includes SMS, calendar reading, voice calling, and syncing phonebook information with Bluetooth – we've yet to see what this device is actually fully capable of.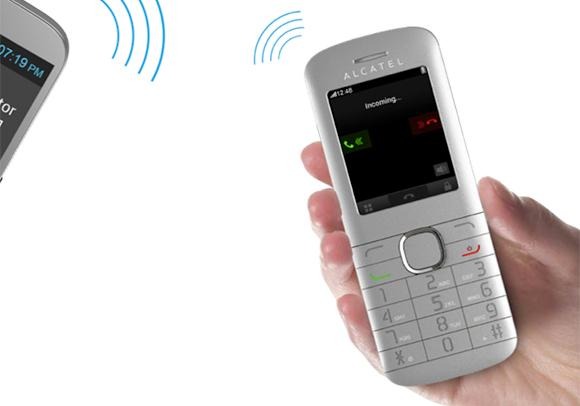 Finally there's a Pico Projector made specifically for the Hero – also attaching through the pins at the side of the device. This projector shines a mirror image of the display of the Hero larger than 70-inches with 12 lumens on the fly.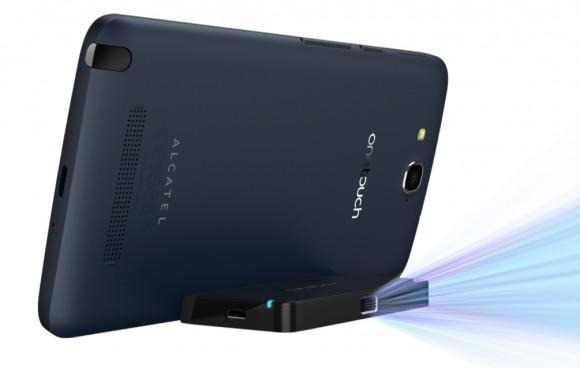 We'll certainly be having a look-see at this device this week at IFA 2013 – stick with SlashGear this whole week to see this and a wide variety of other devices from the cutting edge, and not just limited to smartphones that appear to do everything all at once. Hit up the IFA 2013 tag portal for the whole low-down.