HTC Mini Is Your Butterfly's Candybar Remote Control And Handset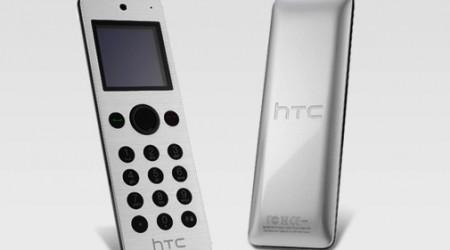 HTC doesn't have a smartwatch like the Pebble, but it does have the HTC Mini, an NFC-equipped remote control and handset accessory which will be exclusively offered in China alongside the HTC Butterfly. The svelte handset – resembling an old candybar-style dumbphone – hooks up via Bluetooth to your Butterfly, so HTC suggests, and can be used for making calls without pulling the smartphone out of your pocket, as well as other things.
NFC is used to pair the HTC Mini with the Butterfly – aka the non-US version of the DROID DNA - after which point it works as a remote terminal. In addition to calls, it can show messages on its monochrome display, calendar entries, and call logs.
However, it will also apparently work as a remote control, useful when the Butterfly is plugged in to your TV and used as a media device. Then, the Mini can navigate through menus when the Butterfly is tethered near to the screen via HDMI; it also looks like it can be used to trigger the shutter in the camera app.
Finally, there's a handy "find my phone" feature which makes the Butterfly ring when you've put it down somewhere and can't locate it. No word on how much the HTC Mini might cost, though we're hoping the company releases it as an accessory in markets other than China.