Acer's having a New York City event in April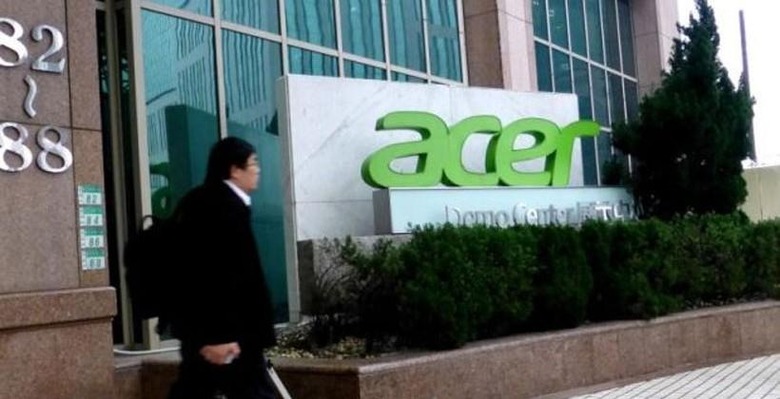 Acer has something up its sleeve for next month, and though we don't know exactly what it will be showing off, we do know when it'll be debuting a bunch of new products: on April 23 in New York City. There will be new PCs, tablets, handsets, monitors, "gaming products, and other things. This is the company's next big global press conference, and as such it'll be packed with details, all of which we'll have you for as they drop.
Acer will be unveiling its full new product lineups next month, but that event has stopped it from dishing up some goods now. The company has been dropping new products on a regular basis, including the Chromebox CXI that debuted last week, bringing with it 4K support and Google's Chrome OS.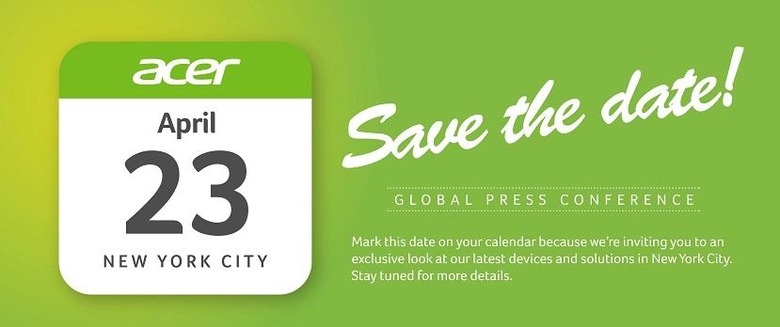 We recently went hands-on with the maker's Acer Liquid M220 Windows Phone smartphone, and likewise got all the details on Acer's Liquid Leap+ smartband and Jade Z at Mobile World Congress. We've got all the details in our Acer tag portal.
This isn't the only invite we've seen in recent days. Late last week, T-Mobile sent out invitations for its own New York City event, which is set to take place next Wednesday on March 18. What the carrier has planned is unknown at this point.