Acer announces spec-heavy Chromebox CXI with 4k support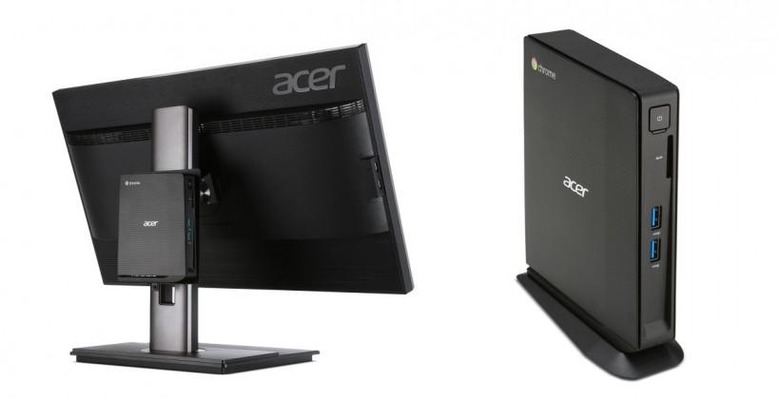 Laptops get a lot of attention, but many still want standalone computers. Some of those customers will find favor with Chrome OS, where the limited overhead often leads to reduced pricing based on a tighter spec sheet. Today, Acer is breaking that mold, and has announced a new, over-the-top Chromebox. The latest in Acer's CXI lineup, this one doesn't simply limp onto the scene as some others do. It's a fairly robust powerhouse — at least by Chrome OS standards.
The CXI Chromebox sports a 4th-gen Intel Core i3 4030U dual-core CPU at 1.9GHz, and an be configured with up to 8GB RAM (it has 4GB standard). There is 16GB SSD onboard, and the CXI supports 4K monitors.
Kamesh Kumar, Acer America business manager, said "A win/win for users and IT staff, the Chromebox CXI series is easy to use and deploy, highly secure and saves significant desk space. Featuring multiple accounts and Google Drive access, it's ideal for any environment where multiple users will be sharing one device, such as in classrooms, libraries, call centers, kiosks, retail stores and reception areas."
The CXI might be capable enough to power your personal needs along just fine, but is meant for enterprise and education.
Launching in Canada, it's not clear if Acer plans to bring their new Chromebox elsewhere. Starting at $350 — and ramping up to $399 for 8GB RAM — we'd like to think they would.
Source: Acer