Acer Iconia Tab A100 Due August For $300; A500 Price Cut Imminent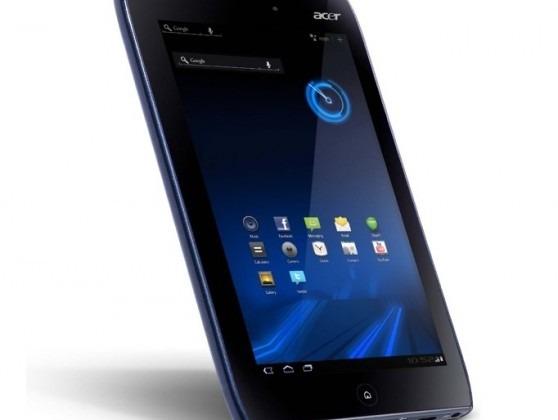 Acer's Iconia Tab A100 is set to launch in August, according to new reports, with a roughly $300 price tag. The delayed slate – which had originally been promised for May 14, but which Acer then put back to the second half of 2011 - will drop sometime next month, according to an email sent to retail partners that leaked to Engadget.
The cause of the original delay was not specified, but leaks suggested that compatibility issues with Android Honeycomb were at fault. Supposedly "many" of the Honeycomb apps proved unhappy with the Acer's 7-inch screen, and its taken Android 3.2 and its native 7-inch support to address that.
The A100 will face competition from other slates in the same size bracket, however, which have emerged since the company first demonstrated the tablet at MWC 2011 in February. Huawei is expected to launch its low-cost MediaPad next month, while ViewSonic's ViewPad 7x is also believed to be an affordable option.
Meanwhile, Acer is expected to slash prices of its larger, 10.1-inch Iconia Tab A500 to $395, DigiTimes reports, in response to the strong sales and competitive pricing of the ASUS Eee Pad Transformer. The A500 previously had an RRP of $449.99, but was undercut by the $399 Eee Pad. ASUS, however, is tipped to cut its own prices come August, again making the Transformer cheaper than its rival.