Acer Iconia Tab A100 postponed until 2H 2011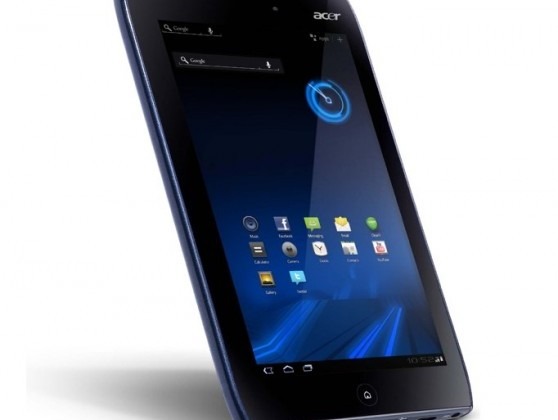 Acer has confirmed that its Iconia Tab A100, the 7-inch Android tablet revealed at MWC 2011 back in February, has been postponed, and now won't reach shelves until later this year. News of the A100 issues broke when Polish site Tabletowo spotted the slate had been pulled from Acer's site, leaving only the larger A500, its Windows counterpart the W500, the dual-display Iconia Touchbook and the oversized Iconia Smart phone.
However, contrary to what Acer Poland reportedly told the site, the A100 hasn't in fact been scrapped. Instead, Acer UK informs us, the Honeycomb 7-incher has been delayed; while it was previously expected to ship on May 14, i.e. last weekend, it's now going to arrive in the second half of 2011.
That's likely to come as a disappointment for many, since the Acer Iconia Tab A100 was competitively priced for an Android 3.0 slate. At £299.99 it undercut the WiFi-only Galaxy Tab, despite having a 3G modem, while the HTC Flyer is twice the price and still runs Android 2.3 Gingerbread.