Acer Iconia M500 tablet runs MeeGo on Atom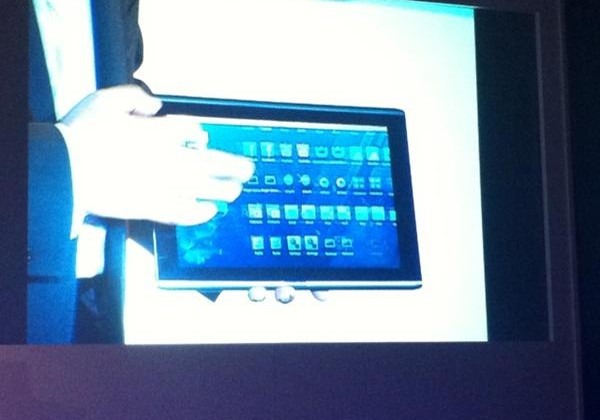 Acer has revealed a new MeeGo tablet, the Acer Iconia M500, at Intel's Computex 2011 keynote, similar in appearance to the Android-based Iconia Tab A500. The new slate has a 10-inch display running at 1280 x 800, and runs on an unspecified processor which we're guessing will be Intel's Atom Z670.
Intel said earlier this week that it had managed to get its Z670 chip into ten shipping slates and was expecting plenty more – in a variety of form-factors, including sliders and convertibles – before Medfield arrives to replace the processor in the first half of 2012. The version of MeeGo shown looks welcomely different to the underwhelming UI we played with back in February, with better use of the screen size and resolution and various widgets on offer.
No word on pricing or availability at this stage. We're waiting to hear back from Acer with more details, and will update when that takes place.
[Image via Twitter]