Acer conservative on Ultrabook sales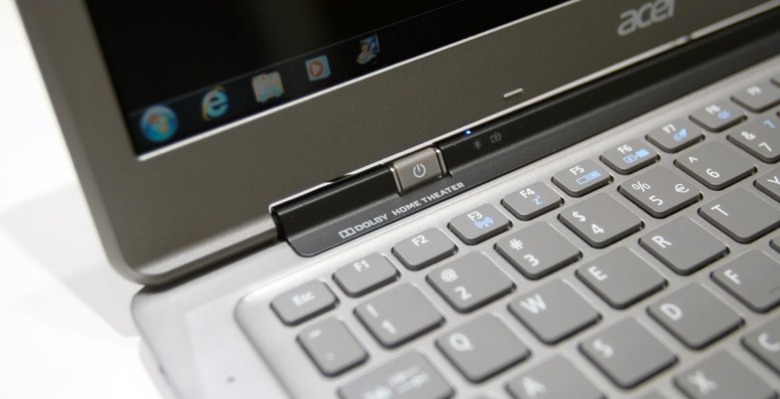 Intel may be particularly confident about its new ultrabook segment, predicting that the sleek ultraportables will account for 40-percent of laptop sales in 2012, but it seems Acer isn't quite so confident. Speaking to SlashGear at the UK launch of the Acer Aspire S3, the company revealed that it expects ultrabooks to be a more conservative 25-percent of next year's sales.
The confirmation follows earlier leaks that suggested Acer and others were wary with their initial orders of ultrabook production, believing that Apple's MacBook Air will continue to dominate ultraportable sales. However, they are also believed to be somewhat skeptical, behind the press hyperbole, after the underwhelming success of CULV notebooks.
Acer's Aspire S3 is already up for pre-order in the US, and will go on sale in the UK in mid- to late-October priced between £699.99 and £1,099.99 depending on specification. Models will be offered with Intel Core i5 and Core i7 processors – Acer tells us it expects to be the first to market with the Core i7 chips – and a choice of HDD or SDD storage.
However, even the HDD versions will get a small amount of solid state storage, using flash to enable a 1.5 second "Instant On" resume from standby and a 6 second resume from hibernation. Standby times are expected to reach up to 50 days, while battery life in runtime will be up to 7hrs depending on configuration.
Acer Aspire S3 hands-on:
[vms d874a99cd74c8f05b5c4]