Wary Ultrabook Vendors Dip Toes With Tiny Stock Orders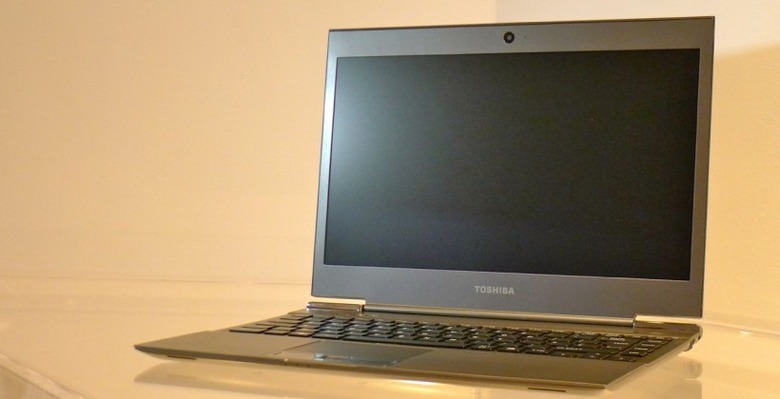 Ultrabooks weren't in short supply at IFA 2011 last week – Toshiba, Acer and Lenovo all brought their new models to the show – but while publicly each is gung-ho about the segment, on the production line it's a far more tentative story. Each intends to produce less than 50,000 ultrabook units initially, DigiTimes' sources claim, predicting lackluster demand in Q4.
The cause of their reticence is apparently two-fold. First is the nigh-unstoppable Apple juggernaut, with expectations that the Cupertino company's MacBook Air will continue to dominate ultraportable sales in the near future. Second, however, is having been burnt before by Intel's previous ultra-thin experiment, so-called CULV (Consumer Ultra-Low Voltage) notebooks.
Those CULV machines used low-power, underclocked processors to delivery netbook-style runtimes in what were usually 11.6-inch and 13.3-inch chassis. However, underwhelming performance and overlap in pricing between netbooks at the low-end and regular notebooks for the mainstream market saw CULV machines struggle.
Yesterday, ASUS CEO Jerry Chen poured doubt on Intel's prediction that ultrabooks would account for 40-percent of consumer notebook sales by the end of 2012, arguing that the new niche would take longer to impact the market overall. The real uplift may not take place until Q2 next year, when Intel's 22nm Ivy Bridge chips using 22nm Tri-Gate 3D production processes arrive.