Acer Aspire S3 2013 reboot nabs design tips from S7 flagship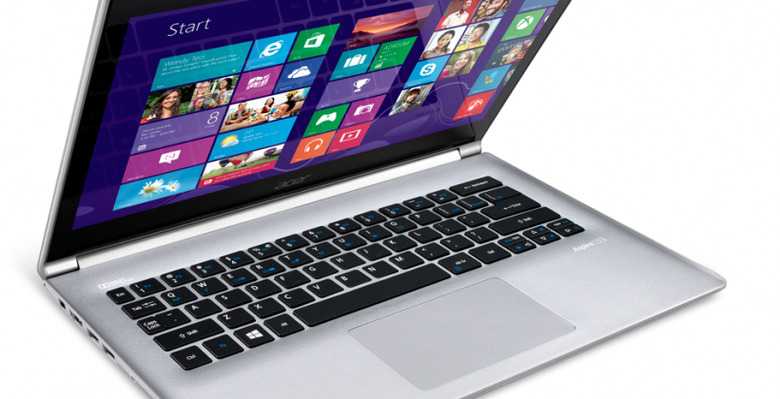 This week at Computex, Acer has revealed a set of notebooks and desktop machines that bring on 4th generation Intel Core (Haswell) processor technology along with upgraded features to their units. Here with the Acer Aspire S3 Ultrabook line, a bit of an aesthetic change has been made to the industrial design of the machine. Deriving from the successful bits and pieces seen in the Acer Aspire S7, the Acer Aspire S3 now takes on a look that's a bit more "today".
Here at SlashGear we've done an Acer Aspire S3 review as it existed back in February of 2012, packed with its own Intel Core i7 processor. Back then it was nothing to joke about when it came to entertainment abilities and general comfort in use, but here in 2013, things have changed a bit.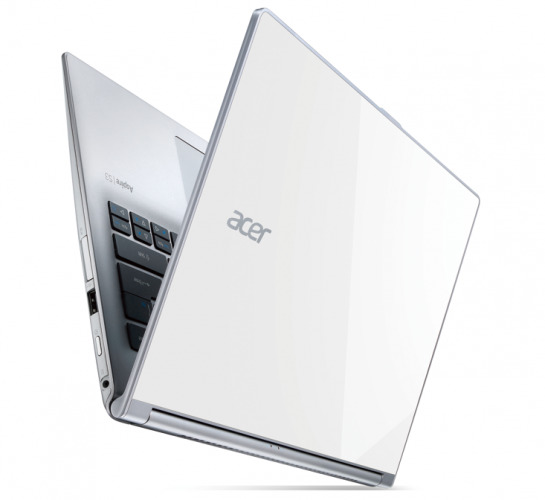 The Aspire S3 now uses Windows 8 and employs touchscreen abilities, working with a dual-torque hinge like the S7 for flat-lying multi-user functionality. This device now employs a light-sensing keyboard with auto-adjusting backlit keys, an aluminum cover sprayed "Sparkling White" with a "mirror-polish" finish to evoke "the family design and visual purity of the S7's gorilla glass cover", and the operation area throughout the machine is made from anodized aluminum – smooth and tough, that is.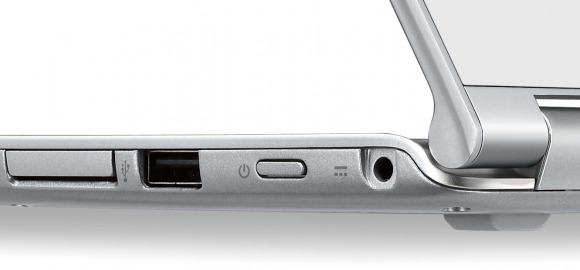 Inside the Acer Aspire S3 alongside a 4th generation Intel Core processor will be NVIDIA GeForce GT 735M graphics – architecture introduced in April of this year for what was up until this past week NVIDIA's top-notch graphics processing offering for the laptop form factor.
The Acer Aspire S3 Ultrabook will be available with a 7.2mm 1 TB hard disk for storage and will come standard with features like WiDi (Wireless Display) courtesy of Intel's newest generation of processors. This machine's 1080p Full HD display works with 170 degrees of viewability with IPS LCD technology and the whole system is able to wake from Sleep mode "in just 1 second" according to Acer with Acer Fast Resume, this and basic booting from complete shut down turning the display on when the display is opened. No more need for a power button!
This 17.8mm thin machine will be available in the third quarter of 2013, while final pricing and exact dates will be available sooner than later.