Acer Aspire One Pro 731 and Pro 531 tipped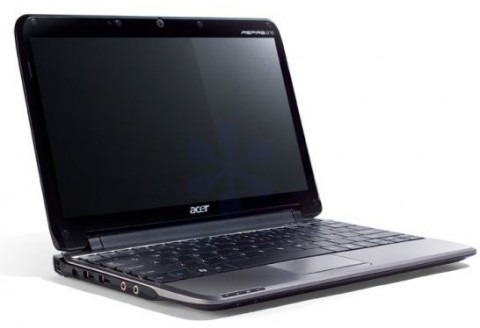 According to the latest suggestions, the 11.6-inch Acer Aspire One netbook spotted this morning is actually the first in Acer's Aspire One Pro range.  Targeted at professionals rather than those in education and home users, the 11.6-inch model is believed to be called the  Acer Aspire One Pro 731, and will be joined by a smaller model in short order.
That smaller netbook, the Acer Aspire One Pro 531, is apparently the same 10.2-inch slimline netbook that was pictured in recent FCC filings.  The two models will co-exist with Acer's 10.2-inch Acer Aspire One D150, and are expected to offer integrated 3G HSPA.
The Acer Aspire One Pro 731 has an Intel Atom Z530 1.6GHz processor, 1GB of RAM and a 160GB hard-drive, and measures 284 x 198 x 26 mm.  It's believed to weigh 1.25kg with the standard battery, good for around 4hrs of runtime; an extended battery pack will double that to 8hrs.  No word on release date for either machine.