Slimline Acer Aspire One ZG8 AO530 clears FCC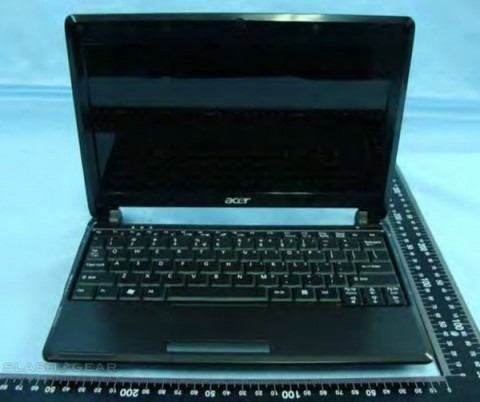 The slimline version of the Acer Aspire One netbook has cleared the FCC, suggesting that it's scheduled for a US release.  Hardware specifications are unclear from the filing, but according to earlier reports include Intel's 1.6Ghz Atom N270 CPU, 1GB of RAM and a 160GB hard-drive.  The FCC filing does indicate a 3G SIM slot, however, suggesting that the netbook will have integrated WWAN broadband.
According to the FCC report, the specific model is the Acer Aspire One ZG8 AO530, and it measures approximately 25.5 x 18.5 x 2.4 cm.  To achieve that, Acer has had to rework their ports; the ethernet and VGA ports, for instance, are repositioned to the netbook's hinges, although they still manage to squeeze in three USB 2.0.
Going by the photos, the Aspire One ZG8 will have a 2200mAh/23Wh battery.  It will run Windows XP, and the 3G-equipped models may have a retractable antenna.  Still no official word from Acer themselves.
[via Engadget]