11.6-inch Acer Aspire One: Atom Z530, 8hrs runtime?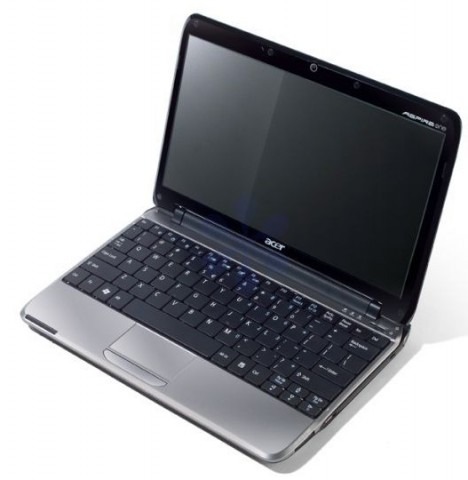 It looks as though Acer are preparing to launch a new netbook that differs considerably from the existing 8.9- and 10.2-inch Aspire One models.  Bearing the same slimline casing as spotted in the recent FCC filing, the new Acer Aspire One has an 11.6-inch 16:9 display running at 1366 x 768 resolution, together with an Intel Atom Z530 processor and the Poulsbo chipset, paired with GMA500 graphics.
In line with the FCC filing, the new 11.6-inch Acer Aspire One has its ethernet and VGA ports pushed right back into the hinge section.  According to some rough early figures, the combination of the low-power Poulsbo SCH USW15S chipset – which has a TDP of just 4.3W despite adding HD audio support – and the high-capacity battery could see up to 8hrs runtime.
Even with the standard battery that could reach 4hrs, despite a larger display than previously seen on Acer netbooks.  No word on when or where we'll be seeing this new 11.6-inch Aspire One, but given that the FCC were taking a look at a device much like it – complete with 3G WWAN support, no less – earlier this month we can cross our fingers for an imminent announcement.