Acer Android netbook still planned for Q3 says firm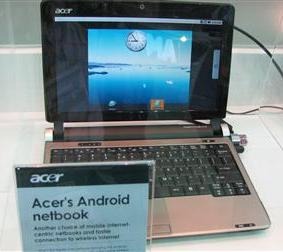 The netbook rumor denials continue apace, and after Intel have assured us that Pine Trail is right on track for a 2009 launch, now it's Acer's turn to reiterate that it really does have an Android-based netbook coming in Q3 this year.  Speculation began earlier this week after it was reported that the ultraportable had been delayed faced with lackluster consumer interest.
However, according to an unnamed Acer representative speaking earlier this week, the company's Android netbook is still very much a live project and will be arriving sometime between now and September.  No comment on whether or not Acer will hold off on other netbook development until Pine Trail's arrival, as was also rumored.