A Mass Effect theme park attraction is coming in 2016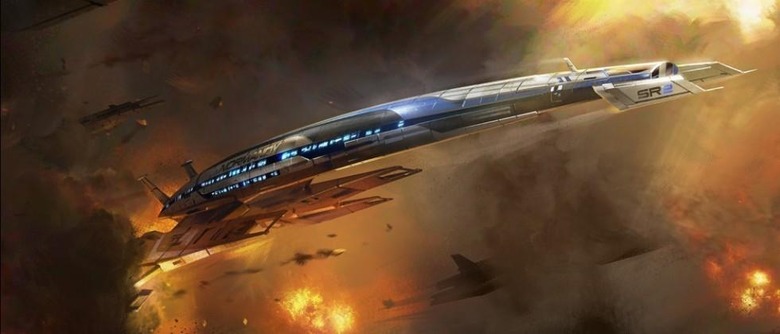 Following the news of two new Star Wars attractions coming to Disneyland, and game developer Ubisoft planning to open a theme park in Malaysia, comes word that a Mass Effect-themed attraction will open in California next year. BioWare, the developer of the critically acclaimed sci-fi RPG trilogy Mass Effect, has revealed on its blog that the game series is the inspiration behind a new attraction opening in 2016 at the Great America park.
In addition to settings and characters from the Mass Effect games making an appearance, the theme park says the attraction will feature a "dynamic 3D adventure." Guests are said to experience a mix of live performances and "4D effects," the announcement says.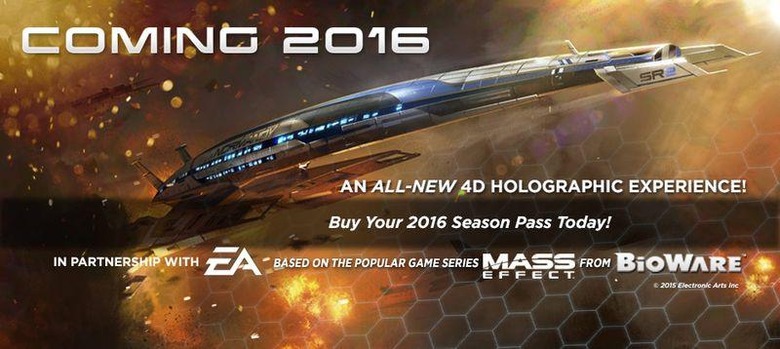 As the theme park's blurb puts it, guests will "journey to a distant planet, where they will face off against larger-than-life foes and fight to save the day. Using cutting-edge 3D technology and 4D effects, the ride throws passengers right into the action, creating a fantastical adventure that they won't soon forget."
Both BioWare and Mass Effect publisher EA are said to have partnered with Great America for the attraction, though it's not clear how extensive their input will be. With a scheduled 2016 opening, it seems likely the attraction will coincide with the expected release of Mass Effect: Andromeda, the first title in the series since Mass Effect 3.
SOURCE BioWare, Great America