Samsung ATIV Book 9 Pro Review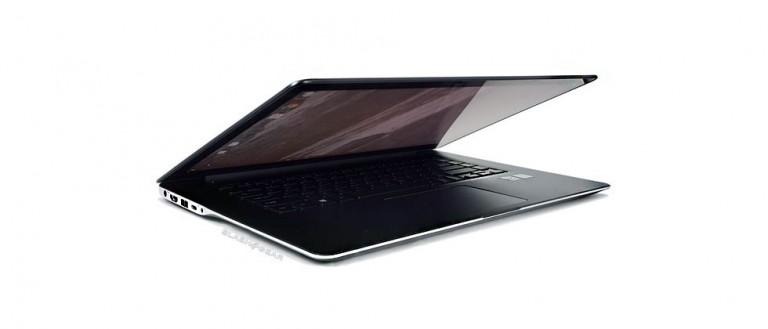 The Samsung ATIV Book 9 Pro does not have a sexy name, nor has it been the subject of extensive ad backing by the company that makes it. This computer isn't the epitome of mind-blowing uniqueness in its form or its function. There are a few problems with this notebook, but none of them have to do with the hardware. In fact, aside from the fact that this machine runs Windows 10, there's very little that I'd change in this device in order to call it the best notebook on the market today.
The Name
The name of this notebook is "Samsung ATIV Book 9 Pro". This name is at least two words too long. I don't presume to know exactly what Samsung should do to make better use of the brand recognition powers they've already earned, but here's a suggestion:
Samsung Notebook Pro.
Everyone knows what a Notebook is. Everyone knows that this device isn't made by any other company than Samsung. Everyone understands that the word "Pro" means that this notebook is a cut above the rest.
Marketing
Like most PC makers, Samsung appears to be entrenched in the "cover all bases with a unique computer" business. Instead, would that they were able to get out, somehow, without missing out on tons of otherwise attended-to consumers of Chromebooks and laptops for schools and laptops for business, they'd have the ability to concentrate more effort on one (or even just a few) notebooks.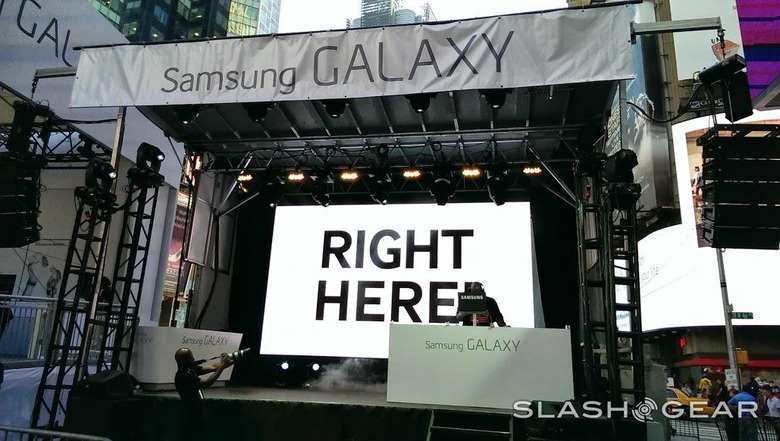 Again, this isn't likely, but it's important to the average consumer that the brand they're working with has as much attention on one single product as they're able. If a company has one laptop, or even one laptop line (one brand), they would at least appear to have enough focus to support and promote that one brand as the clear, one, true representative of their company.
The Power Cord
Wait, what? You must be thinking I'm out of my mind, suggesting that the power cord is important to this equation.
Right now the power cord for this computer is ugly. Not only is the connector to the laptop itself ugly, it has an extra growth on its neck and a block as a pelvis.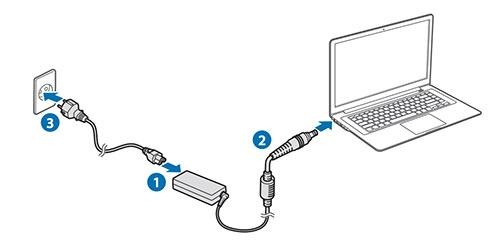 This matters because the laptop is beautiful, and the power cord is part of the laptop. Some people use their laptop wirelessly each day, then plug it in at night. I do not. This is not a smartphone, this is a device that I want to work on and with – and I'm not going to leave my power cord behind when I'm leaving the house, ever.
This computer's battery life is perfectly fine for an everyday average trip to the coffee shop or down to the library, but I, and most people who bring their laptop out of their home, bring a power cord along.
This power cord is a stain on the design finesse shown by Samsung in this laptop, and it's a shame that a more well-designed power cord isn't part of the equation.
NOTE: While the power cord here isn't pretty, it works just fine. Powering the notebook up isn't the issue – the lack of attention to the design of the power cord and converter is the issue.
Display
The Samsung ATIV Book 9 Pro's display is really, really great. If I'm working on my 15-inch MacBook with Retina Display (that's 2880 x 1800 pixels over a 15.4-inch display) and I move to the ATIV Book 9 Pro, then back again, it's difficult to readjust. The Samsung ATIV Book 9 Pro has a display that's 3840 x 2160 pixels over a 15.6-inch display.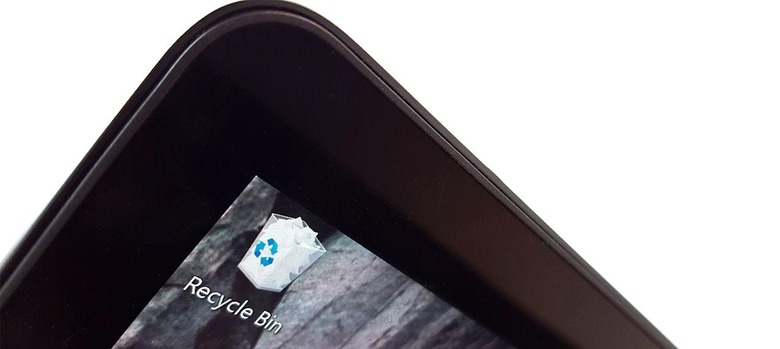 Both machines get brighter than I'd ever need to be, so there's no real war left on that front. Colors, too, are great on both machines. It's the sharpness where the Samsung ATIV Book 9 Pro shines.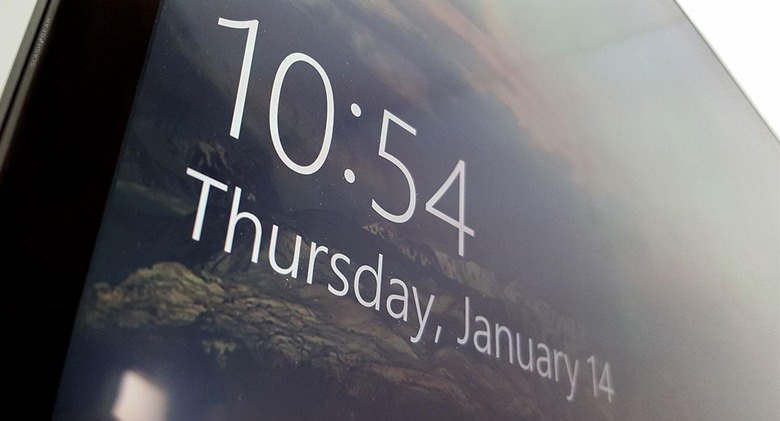 Also note: while some notebooks over the past year have come with displays just as sharp as the Samsung ATIV Book 9, they've had some issue with creating a UI that was extra-small because their displays were extra-sharp. Samsung essentially compensates in a manner similar to Apple, making your UI familiar and usable while it grows in sharpness.
Processing, Ports, and Keys
The Samsung ATIV Book 9 Pro works with an Intel Core i7 6700HQ CPU clocked at 2.5 GHs (3.5 GHz turbo boost) with an NVIDIA GeForce GTX 950M graphics chip. That's the stuff gaming notebooks are made of. This notebook has 8GB RAM and a 256GB SSD, all running Windows 10 Home (64-bit).
This notebook is powerful enough to play games and run your blog – maybe even at the same time! It's swift. It's responsive. The trackpad is up to snuff.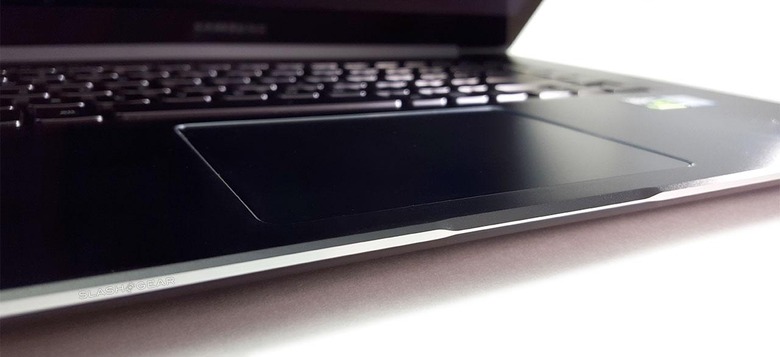 You'll be working with USB-C for connections to your mobile devices, storage, and power, with three more USB ports for peripherals. There's also a full-sized HDMI port so you can connect to a hotel TV and play your content rather than paying for theirs.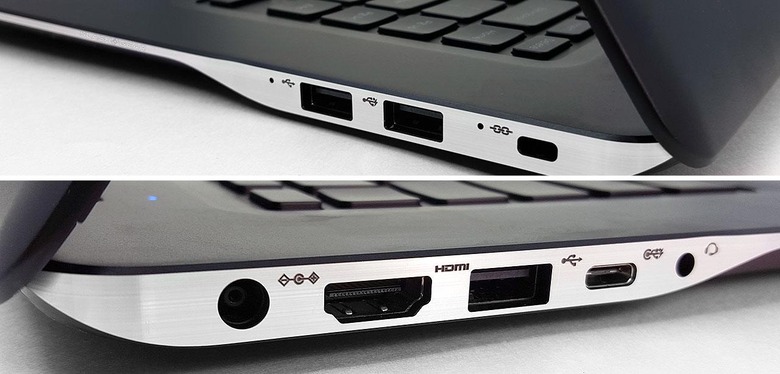 In short, this notebook has the processing power you'll need to get you through the next several years of computing without a doubt.
Deja-Vu
There are quite a few notebooks out there on the market today that look fairly similar, all living within the same sort of notebook design language. Take the HP Elitebook Folio or the LG gram for example. The Samsung Notebook 9 looks like it comes from the same design school as this ATIV book.
That's good.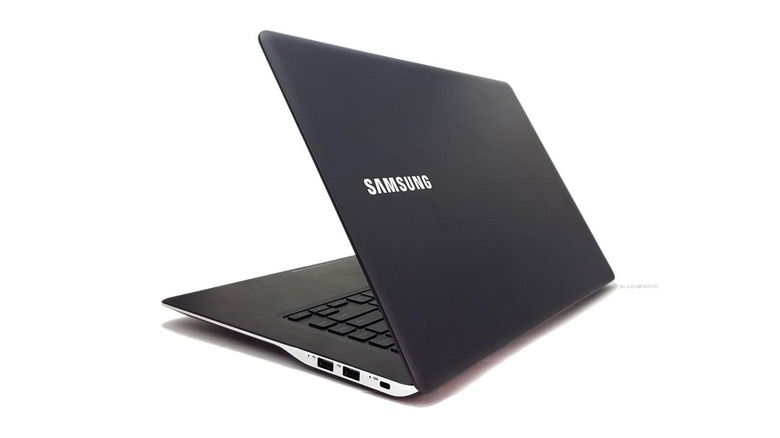 Like the Samsung Galaxy S and Galaxy Note smartphone lines, consumers trust a brand the more their design reinforces itself. Obviously in iterations, obviously evolving as each successive generation is released, but still – design cues should remind a user of the previous products they've used from the same brand.
Details
In this release, at this point in Samsung's notebook history, the company has their approach almost 100% correct. It is that tiny percentage of polish that is holding this machine back from the greatness that a great notebook deserves.
It may be the simplicity, the singularity of vision that this notebook nearly captures, but doesn't quite embody fully. Suffice to say, Samsung is right on the money when it comes to hardware. Everything (save the power cord) looks and feels – and runs – great. Now if only Samsung could bring as strong a game to the software they employ as they do the hardware they manufacture.
The Samsung ATIV Book 9 Pro is out now through Samsung online and in physical locations throughout the USA. You'll find this model available for right around $1599.99 USD.